Completed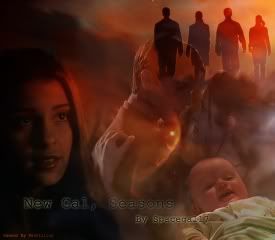 Banner by Zervillion
Title: New Gal Season 1,2,3 Completed
Summary: Liz is the Fourth Alien of the Royal Four, this is my view of how Roswell would have been if Liz was the alien rather than Tess. Season Three is up now.
Rating: Teen with Adult for chapter 21.
Link:
New Gal Seasons
Banner By Zervillion
Title
: A Ring Of Endless Lights.
Summary: Liz is sent to live with her Grandma over the summer only to experince love and a heartbreak when she discovers something that will destroy her world.
Rating: Teen at first, some chapters will be rated Adult, warning will be given before hand.
Link:
A Ring of Endless Lights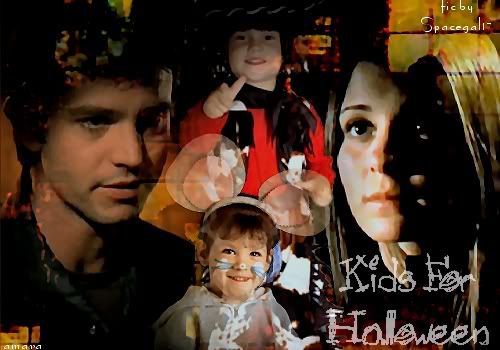 Banner By Amara
Title: Kids For Halloween
Characters: Max/Liz - Kids
Rating: Teen
Summary: Max and Liz are married and they have kids, what happened when the eldest one hear all about Halloween the night they are to go to a party? Humour Ensured.
Kids For Halloween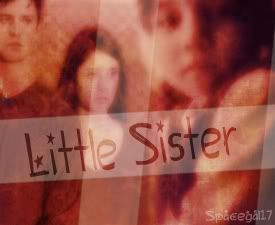 Banner: monkeycgm
Title: Little Sister
Characters: Max and Liz (As usual)
Rating: YTEEN/TEEN rating may go up later.
Summary: Set after Sexual Healing but before Crazy.
What if Max felt the need to go to the Pod Chamber, even if he doesn't know where it is? So Along with Liz he goes there only to make a surprising discovery, what is it and what does it mean?
Warning: Humour – hopefully and fluff throughout. I kinda need a break from the angst stories at the moment.
Link:
Little Sister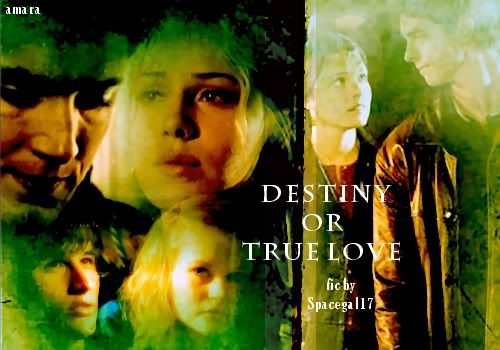 Banner By Amara
Title: Destiny Or True Love COMPLETED
Characters: CC & UC - Max/Liz, Michael/Tess, Alex/OC, Grant/Isabel/?, Maria/OC, Kyle/?
Rating: Teen/Mature/Adult
Summary: What if Max and Liz had disappeared after they jumped into the river? Will they ever come back to Roswell?
Two new visitors come to Roswell and attraction bloom between them and Alex and Maria, will anything ever come out of it? What about the fact that Tess has now turned her sights on Michael, will Michael follow his heart or his destiny?
Warning: There will be graphic between Alex/OC, Maria/OC, Michael/Tess, Max/Liz. I don't know if i will get Michael and Maria back together, it just depends on the situation.
Board: Alien Abyss
Link:
Destiny Or True Love
by RosDude
Title: A Gift of Seer
Characters: Max/Liz
Rating: Teen/Mature/Adult
Summary: Max Evans has always been distrustful of his destiny so he seeks out a Seer who could give him the answers he seeks but before he does that – he must face the seven challenges to prove his worthiness…
Warning: Hints of UC
Where: AU with Aliens
Link:
A Gift of Seer