Moderators: Itzstacie, singerchic4, Forum Moderators
---
"..I get hungry for love and thirsty for life
And much too full on the pain"
-Jason Mraz
---
Title: Take good care of my heart

---
Manipulations

Yes I know it's still not good but I try...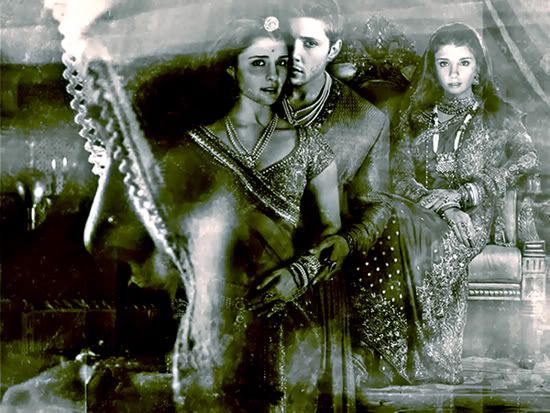 ---
Obsessed Roswellian
Posts: 666
Joined: Tue Oct 09, 2001 4:58 pm
Location: Southern Ontario
Contact:
I just realized that there's a lot of fanart I've done recently that I haven't been sharing with you all, so here's one: A banner for "Passing through the storm", a Firefly/Serenity fanfic.
Part 1 of the story can be found up at:
http://www.fireflyfans.net/sunroomitem.asp?i=19042
, others available through my fireflyfans.net author page at:
http://www.fireflyfans.net/fulluserblue ... ?un=Chrisk
Read my other roswell stories!
"A man does not make his destiny: he accepts it or denies it. If the Rowan tree's roots are shallow, it bears no crown." From 'the farthest shore', Ursula LeGuin.
---
Obsessed Roswellian
Posts: 505
Joined: Sun Feb 03, 2002 2:59 am
Location: Ohio, USA
Contact:
Hi everyone! As you may know, Brendan and Majandra are trying to get their new idea for a show based on our favorite Candy duo of Guerin and DeLuca --called 'Baron and Toluca'! -- picked up and hosted by Netflix. They have a website, a plot, and of course, FANS, but they need our help to get the attention of Netflix! Their "partners in crime" are our fellow Roswellians over at Crashdown.com as well as another fan group called @RoswellBack. (Head on over to
http://www.crashdown.com
and peruse the articles there for the beginning details on this project.) In addition to Twitter parties where we all tweet at the same time in order to become a trending topic, we're also going to be doing a few 'outside of the box' campaigns and I couldn't think of a better group of Roswellians to join us than those here at my home away from home!
Do we have any fan artists here? We're having a fan art campaign over at Crashdown.com in conjunction with Baron and Toluca and we're looking for some talented artists! And since Baron and Toluca is "not exactly" Roswell but is definitely along those same lines

, I thought maybe we have some Candy fans and Roswell fans who would like to submit something, since I have seen SO MANY WONDERFUL banners over the years!
Here's the article with the details:
http://crashdown.com/news/2016/08/fanar
... bt-fanart/
*Take notice of the submission and tweeting dates!
Here's the website for B+T:
http://www.baronandtoluca.com/
And be sure to follow

Baron and Toluca on Instagram, Twitter, and Facebook as well as Crashdown.com (@BaronAndToluca and @crashdowncom) on those platforms as well!
Also, we are having another Twitter party THIS Saturday, August 6th at 6:00-8:00pm EST! Join us tweeting @Netflix to let them know that we want @BaronAndToluca by using the hashtag #NETFLIXforBandT! (Note: Tweetdeck and Buffer are great resources if you can't be there live!)



Please PM me if you have any questions! I can also be found @SarahLeeAnne and blueeyedgidget on Instagram.

And CHECK OUT THESE AWESOME PROMO PICS!!!
http://nebula.wsimg.com/dbaf74d62371e2b
... oworigin=1
http://nebula.wsimg.com/b5424917c1d8aaa
... oworigin=1
I want an Alien Blast! <3
---