Moderators: Itzstacie, singerchic4, Forum Moderators
Enthusiastic Roswellian
Posts: 39
Joined: Fri Sep 07, 2007 3:44 am
Location: England
Contact:
A Banner

A wallpaper:-
http://i225.photobucket.com/albums/dd64 ... lpaper.jpg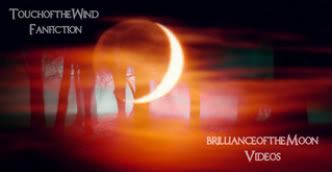 ---
Hey guys, just wanted to put
something
out there since I haven't posted in awhile. I've been suffereing from a very serious case of writers' block. So I thought maybe getting my brain back in the
drifter
mindset would help the creative process along.
It's actually just a variation of the sig banner I created, but hey let me know whatcha think anyway!

. . . dean winchester makes a girl hate ordinary . . .
---
Addicted Roswellian
Posts: 124
Joined: Fri Mar 16, 2007 6:03 pm
Location: For me to know and you not to!!
DatGirl88
and
Touch of the Wind
both your works are gorgeous. Can't wait to see what you come up with next!

My Numb3rs xo fic. Coming Soon!
---
Enthusiastic Roswellian
Posts: 30
Joined: Wed Oct 24, 2007 7:40 pm
Location: Phoenix, Arizona
Contact:
So I don't know if this fits in this thread so feel free to delete if it doesn't.

Okay, I found this site that makes "dolls" and it has a bunch of things that you can create. It's really fun and cute. But anywho, it has this one where you can make a Hogwarts scene. I remembered one of my fav stories "Battle For Freedom" by Ansleyrocks, and I made something that kinda goes with it

..... So here it is. You just have to travel to the site and here is the link to the pic.

http://www.dolldivine.com/Hogwarts-Scen ... e89-499028
A Love Refound
"I'm a female. It's my job to drive the male population nuts. ...." Liz to her captors.
'No Clue' by darkmoon

"But if you make me look like the pink power ranger, I will hurt you." Liz to Ollie and others.
'Hero Of The Day' by LittleBit
---