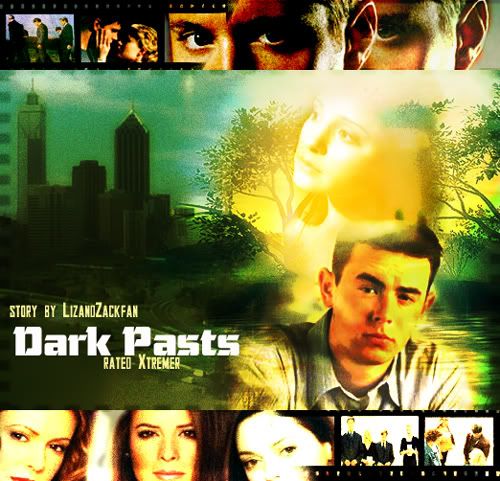 Title: Dark Pasts
Author: lizandzackfan
Pairing: Alec/Liz
Rating: Mature
Category: Roswell/Charmed/Dark Angel X-Over
Disclaimer: I don't own any of the "Roswell", "Charmed" or "Dark Angel" characters.
Summary: What if someone else had walked in when Tess killed Alex, and not given very much time she killed her too. This takes place right before Tess killed Alex in Roswell, After Prue died for Charmed, and After Max escapes from Manticore in DA.
*************************************************************
Part 1
(Roswell)
(Kyles Room)
Tess: ok Alex just calm down (pleading)
Alex:(yells) No you....you messed with my head all this time just so I could decode that stupid book.
Tess: Alex (tries to calm him down) I'll make it better (takes a step foward causing Alex to yell at her)
Alex:(yells) No stay away from me (before Tess could respond Liz ran in)
Liz:(she had came by to talk to Kyle but when she reached the door she heard Alex yelling so she ran in) Alex (as she took in his appearence she turned and glared at Tess) What the hell did you do to him?
Alex:(yells) She- (he was cut off as Tess started to mindewarp him and he felt pain in his head) Ahhhh stop! Stay out of my head.
Liz:(yelled at Tess) Stop it your hurting him (Liz watched in horror as Alex fell to the ground) A-Alex (she ran over to him and thats when she realized he was dead. She then looked at Tess not even realizing she was crying) You killed him.
Tess:(wide-eyed) Liz I didn't mean to- (Liz cut her off)
Liz:(screams) Yes you did.
Tess:(nervously) Liz you can't tell anyone.
Liz:(glares at her with so much hatred she thought she could kill Tess right there and then) Your not getting away with this Tess. The others are going to know what you did.
Tess:(she said so calmly it made Lizs skin crawl) I can't let that happen Liz. (Before Liz could react she felt searing pain in her head, causing her to fall to the ground with her head in her hands)
Liz:(screaming in pain) STOP!! (For Liz those moments of pain felt like they would last forever, until finally all she saw was black)
(As Tess looked at Lizs dead body, all she could think of was how she was going to cover this up. Then a name popped into her head. Kyle).
*************************************************************
(Liz opened her eyes to see she was surrounded in white light. After a moment she could make out a figure making its way to her)
Liz:(nervously) Whos there? (As the figure made its way closer Liz could see that he was a man with dark blonde hair) Who are you?
Man: It's ok Liz don't be scared. Your safe here. (he smiled)
Liz:(somehow knowing she could trust him) Whats your name? and What happend?
Man:(he says kindly) My names Leo. (He then frowns) And your dead.
End Part. What do you think?