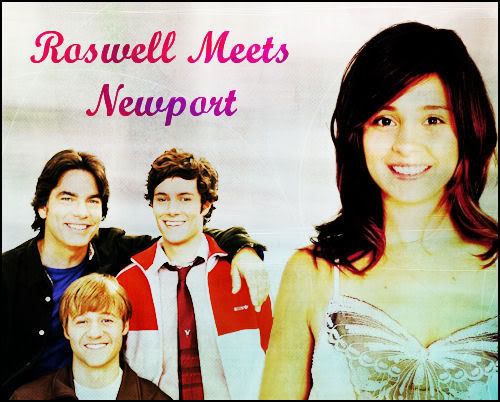 Title: Roswell Meets Newport
Author: lizandzackfan
Pairing: Ryan/Liz, Seth/Summer, Marissa/Kyle, Micheal/Maria, Isabel/Jesse.
Set: After "Departure" in Roswell, and At the beginning of Season 2 in The O.C.
Rating: Mature
Category: Roswell/The O.C. X-Over
Disclaimer: I don't own any of the characters from "Roswell", or "The O.C."
Summary: How will Liz deal when she loses those dear to her and gets thrown in to a whole different world?
Authors note: Ok so I recently bought the first 2 seasons of The O.C. and this idea hit me. I had to get it on paper. So let me know if you like it.
*************************************************************
A/N: I know this is kinda short but I want to see how it goes over before I continue.
Part 1
(Roswell)
(Cemetery)
(Liz stood there as they lowered her mom and dad's caskets into the ground, she couldn't believe that they were gone; that they were dead. First Alex and now her parents; she and the others were driving home on their way from the pod chamber after Tess had gone back to Antar, when she had gotten the call. Her parents were in a car wreck, they were killed on impact, and now here she was about to say her last goodbyes. She watched as Max, Micheal, Maria, Isabel, and Kyle started walking to the caskets, when they noticed she wasn't following they started to make their way over to her; but before they could reach her Liz turned around and started running away from the cemetery. She didn't want to say goodbye, she couldn't; because if she did then they would really be gone and that was something she couldn't handle. As she reached her car and pulled the door open, climbing in she ignored the yells of her friends and took off)
End Part.