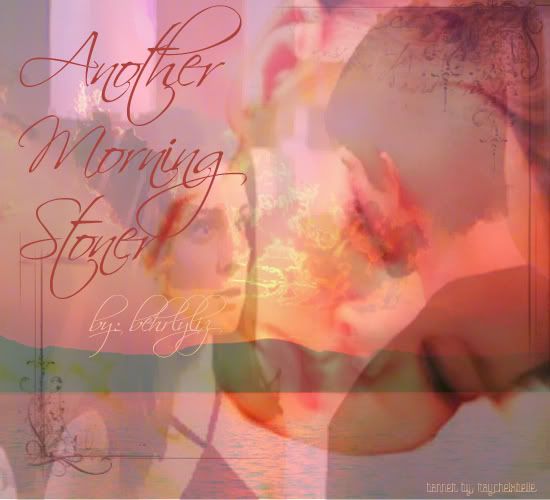 The amazing banner is courtesy of the talented Raychelxluscious
.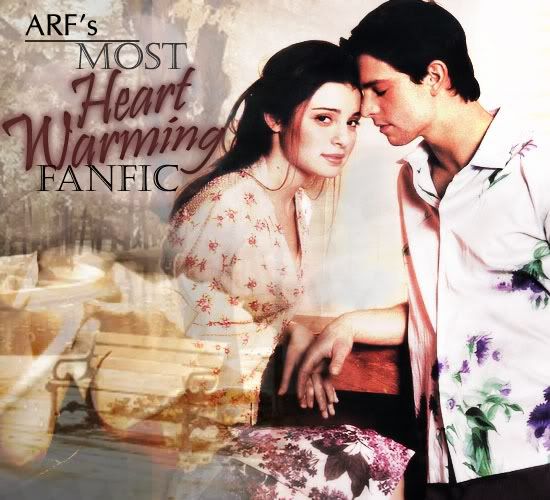 ARFC's Most Heartwarming FanFic
Another Morning Stoner
Couples/Category:
AU/No Aliens, Some UC Pairing in the beginning, M/L, M/M, K/T & A/I
Ratings:
ADULT
Disclaimer:
I do not own the rights to Roswell or its characters. I got the title of this story from a song by
And You Will Know Us By the Trail of the Dead
. I just love the song and the title. While reading the story it will appear as though the title has no significance to the story, but it does. It won't become apparent until the end of the story.
Summary:
Liz runs out of Max's life, their senior year of high school and the two meet up un-expectantly in college.
Author's Note:
If this story seems familiar, I had it posted in the testing/preview threads of a couple of sites that no longer exist. With the demise of those sites, I realized this story has no cloud presence and I couldn't have that. Anyway, I've changed it up a bit. The prologue is different. You can read the original on my Author's Page. I'm determined to finish this story. It won't leave me alone. I'll post on Sundays. Also, I've lost my beta. We haven't been in touch for years. If anyone is interested in filling the position, please send me a message.
P
rologue
Eighteen months ago
The room was dark and eerily quiet with the exception of the storm brewing outside. A tree branch scraped its wooden fingers back and forth against the window, as a light trickle tiptoed across the roof, synchronizing with the raging lub dub of their hearts. The only illumination in the room came from a desk lamp and the occasional strike of white light seen from the window that streaked and sizzled across the firmament, electrifying the air, causing shadows to dance on the walls. The sky bellowed its anguish, as its deafening quake shook the walls with a vibrancy foreshadowing the ruination that was on a collision course with their lives.
Maxwell Evans avoided eye contact with his girlfriend as fat, droplets slid silently down her cheeks. He refused to look at her. One glance and he knew he'd be sucked in, apologizing and comforting her, which was the last thing he wanted to do, for it would be a lie. He didn't want to feel remorse for causing those liquid drops. He wouldn't, not when she was making fool-hearted decisions, which would destroy their lives.
~*~
As the tears slowly trickled down her face, she stared at him as if looking at a stranger. Did she even know him? He had the same familiar brown, spiky hair and soulful, hazel eyes. But this couldn't be her Max, the boy she had given her heart, body and soul to. The boy she had known all of her life, her childhood friend. No…this person standing before her was a complete stranger, a coward and at this very moment he disillusioned her. It was evident in the way he avoided her. He wouldn't look her directly in the eyes. His perusal of her included her forehead, nose, and shoes, never her eyes. At the rate they darted around, one would think he'd be dizzy. She'd had enough. She'd make him look at her and see…really see.
Squaring her shoulders, she swiped a hand across her cheeks, clearing the tears that marred her face. The moment he looked up, she met and held his gaze. Determined and daring him to look away. The same eyes she would lose herself in, she now openly glared at. For the briefest of moments, she discerned a look of shock flash in his eyes. Good, she thought inwardly. Let him see. She would be strong. She wouldn't allow him to evade her any longer. Clearing her throat, she voiced the question again, "Are you saying you don't want it?"
~*~
He looked into her brown, almond-shaped eyes and spied an emotion he'd never seen directed towards him before, hatred. Did she really feel that way about him?
Could
she feel that way about him? His heart pounded in fear of the answers as he glanced at the floor, unnerved at what the depths of her eyes revealed to him. He was being selfish. He knew this, but in this situation, he couldn't help thinking of only himself. He heard her question and knew that he owed her complete honesty, no matter what the consequences were. Letting out the breath he was holding, he met her glare once more and answered truthfully.
"Yes… I don't want it…I'm only seventeen. We're not even out of high school yet. I'm not ready for this. Think about how this will affect our lives. People will talk and Nancy is going to blow a fuse. Hell, my dad is going to kill me or even worse, disown me," Max looked down at his shoes and continued, in a small voice, "I…I think you should have an abortion… I'll pay for it. You should do this as soon as possible. We could even go this weekend. We can go someplace where no one knows our families, so there'll be no scandalous gossip."
~*~
The dam that held back her tears gave way and started anew, trickling down the course left previously on her face. She was going to be strong but his words hurt her too much. They cut like a knife through her heart. He was speaking to her as if she were just someone he casually fucked instead of his girlfriend of two years and childhood friend. How could he treat her so coldly? How could a person treat the one they loved so insignificantly? Couldn't he see what his words were doing to her?
"How can you ask that of me? I can't kill our baby. It's us, part of us." Liz vehemently shook her head, "I won't."
"You're not killing it. It's not really alive until it's born," Max tried desperately to reason. "You won't be doing anything wrong."
Liz stood quietly rooted to the spot turning a deaf ear to his futile pleas while gazing upon him with cold, disenchanted eyes of contempt. He was a spineless coward. Twice that night she thought that of him. She didn't know him at all. It was evident that he never loved her. How could he have with the way he was treating her now. Asking her to have an abortion, to destroy what was created from love, their love, or maybe lack of love. Apparently that was the case. Those endless proclamations of undying love and devotion were all lies. She had experienced so much loss in her life and the one thing she knew was constant, was anything but. His love never existed. How else could he suggest such a thing? She felt stupid. How could she be such an idiot? Elizabeth Parker was stupid. That was one word she would have never associated with herself, but there it was, the honest, brutal truth. That saying…there's a thin line between love and hate never seemed truer than it did at that moment. Any love she felt for him, or thought she felt instantly evaporated. She hated him with every fiber of her being. Hated him for making her feel this way.
~*~
"How can you even think of doing this to me?" Max angrily panicked at her refusal to cooperate. How could she do this to him? He wasn't ready for a baby.
They
weren't ready for a baby. They were too young. What about school? What about their future plans? Not one of those included a baby. Not yet, anyway. She knew he was headed to Cambridge and she was headed to Evanston. That was the plan, an education and career first. A week ago she was fine with that plan. They had a semester and summer left together and then they'd continue in a long-distance relationship. Marriage and babies wasn't even on the horizon until their late twenties to early-thirties. That was the plan they
agreed
to. How the hell did that change? Unless…she had an ulterior plan all along. "Did you plan this? Are you trying to trap me? Ca-ca-cause if you are, it's not going to work. I'm not going to marry you…I-I don't want this." He ran a shaky hand through his hair and croaked out, "I'm not ready…God…Liz, I'm not ready…I-I don't want it. You can't have this baby. Please don't do this to me."
~*~
"Do this to you?!" She screeched.
Abruptly, she turned her back to him. Her hands balled into tight fists, as her body shook with contained fury. How could he even insinuate that she planned this? She wasn't that type of person and he knew it. Her career was just as important to her as his was to him. She felt pressure building and building, as her heart beat raced. She had to calm down. There was another to think of. Feeling this way couldn't be healthy for the baby. She unclenched her hands and placed her right hand protectively on her womb, where their baby lay nestled inside. She had to get out of there. She turned and faced him one last time. "We're through. I never want to see you again." she stated, nostrils flared, "I hate you." With that, a very tearful and distraught Liz ran out of the room, out of the opulent house and into the storm.
~*~
"Damn it!" Max cursed, swiping his arm across his desk effectively causing everything upon it to hit the floor. He was fucked. Everything about this situation was fucked. Moments later, he heard the sound of her car speeding away. Max sat down on his bed and rubbed his temples in frustration; never knowing this would be the last time he would see her until…