Shifting Realities
Author:
Mt. Gazer AKA Velvet Skye
Disclaimer:
I in no way own the rights to Roswell or anything related to it. All rights belong to Jason Katims, 20th Century Fox, Regency Entertainment, etc… I am borrowing their awesome characters, and including my own.
Category:
Alex/Isabel
Rating:
TEEN-MATURE
(And Possibly much higher)
Setting:
Story starts after Cry Your Name
Summary:
As Isabel is dealing with the loss of Alex; she comes to a startling revelation. This is her story…
A/N:
I will sometimes use the same storyline from the show, but even then there will be alterations in the timings, characterizations, events and/or dialogue.
There are many twists, turns, and surprises in store, so I hope you come along for the ride. Thank-you for reading Shifting Realities. Feedback is greatly appreciated, as this is my first writing.
And lest I forget, this comes with a serious angst warning at times. Tissues will be needed.

Credit where credit is due: I would like to thank the following people

---
Stargazer MD:
First for your friendship, but also for encouraging me to continue with this when literally all that was written were a few paragraphs. Thank-you also for proofing it for me, I value your ideas and your "structural changes." For your Story:
Stargazer Gets the Girl
and its companion
Alex,Isabel and The Company.
You showed me where my niche was. A/I all the way. As well as you being the best Beta. Thanks for everything.
---
TrueLovePooh:
You are my girl, and one of the only people I know who share my Katie love, (whose a woman.. we all know Ed does too.) Thanks for keeping my story burning in my heart so that I can share it with everyone. You make it's telling so enjoyable...
---
Sternbetrachter AKA Trude:
Your friendship, but you are an awesome test reader. I love your feedbacks. I'd started to write before I met you. But you still are the person who sees everything first. And as much as I love A/I, I'm pretty sure you made me love them even more. And your stories, although too numerous to list here, are awesome. I love
Waking Up,
its still my fave by you.
---
StargazerUK:
I adore your humor and innocence of your characters. I credit you with my wanting to acheive a same level of enjoyable humor when needed. And I loved
Wishful Thinking.
It got my brain working on this.
---
Ian K:
I love
We Belong Together.
But you also helped me to find my niche in A/I as well as essentially teaching me the art of chapters. How to break and how to cliffhang. Thank you as well.
To all of you I say thanks, you all had a part to play: You GUYS Rock!!!!
***********
This is still my first writing, my only writing alone, although I co-authored
What Passes for Normal
as part of an Enigma Challenge. (It can be found in completed stories on this site) I just am a lot more comfortable with the process and everything than when I originally posted a couple of years ago. (this is a revised version of the well loved Shifting Realities and is truly what I would have given you at first if i only knew how. I had to grow in my abilties to get to this level, but I did and now can share it in its new and improved version.) I'd still adore feedback to see what you are thinking. I love the exchange and love to know what you are thinking and guessing. And I invite you to follow the personal link and PM me with your addresses if you want to be kept informed of updates. I like to give something back and that is feedback of my own, on site, and letting you know when I put up an update. Its my way of personally thanking my readers.
I look forward to meeting all of you new readers. I'm Rhonda AKA Mt Gazer or Velvet Skye.... Welcome to the story.
So without Further Delay may I present!!!!

(Drum-roll please)

Shifting Realities
********************************************
Best Stargazer Fic: Round 5
Best Lead Portrayal of Isabel Evans: Round 7
WOW OH WOW!!! THANKS ALL: 6-27-05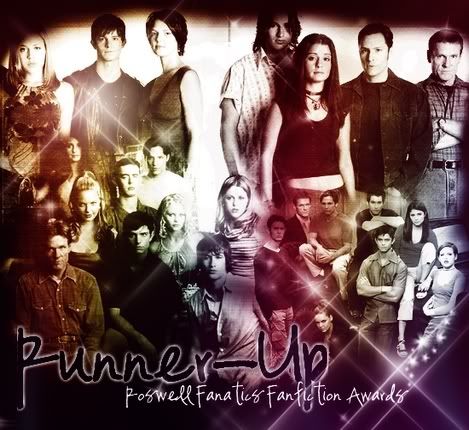 Best Author of a Stargazer: 3-9-11: Round 14
********************************************
******************************************
Shifting Realities

Chapter One:



A Lonely Heart
******************************************
She trudged slowly up the walkway and entered the house dejectedly, heading directly toward the stairs. She entered her room and closed the door with a dull thud. Standing backwards against it, she shook her head sadly and started to remove her mud-encrusted black leather boots from her feet. The first one was yanked off and tossed into the corner of her room; to be dealt with at a later time when she had more energy, and then the other was tossed unceremoniously to join it. Dirt tracks ran down the wall as the shoes slid to their resting place. The streaks joining other marks where this seemed to be a habit of sorts, shoes tossed aimlessly against the wall and fallen into a heap. Quite a collection of discarded shoes had gathered in the normally meticulous teen's bedroom, where they all had been flung after she returned from her excursion. The smears of dirt and bits of grass sticking to her pant legs didn't even seem to bother her. She made no motion to wipe it off either.
Plopping herself onto her bed, she sighed wearily as she opened her journal and began to write:
May 26, 2001
"I'm Isabel Evans, I will always be Isabel Evans, and this all seems so wrong somehow."
As she wrote, the tears that she held in check started to flow down her cheeks, she allowed them to drop unheeded. She didn't even bother to wipe them away. 'What's the use?' she thought, 'more will just take their place anyway.'
Isabel closed her eyes and thought over the events of the past month, two events in particular. So much pain had happened this month that she wished she could just erase it from her memory, and from her life. The day of the first event that she felt bittersweet about was April 27, 2001; she had gone to Junior Prom with him, he did it to be nice, considering she had asked him twice. She went because she was finally ready to let him into her life, it's all he really ever asked of her. His motto was essentially, 'let me in' and she had finally realized that he was the one whom she had been waiting for. She was ready to quit running from herself and to run into his arms, the only place she ever felt truly safe and understood.
Then two days later, April 29, 2001, the bottom of her world fell out…he died in an accident.
She started to write again, letting the tears flow freely.
"I am not supposed to Isabel Evans forever, but Isabel Whitman. I know he is 'The One,' I've known it since the day I kissed him on his porch as I was trying to 'find my brother.' I saw us that day, in the future, with a family, me, Isabel, alien girl in a human world having a 'normal life.' In that future flash, we were at the park with our children, just enjoying a day of being together. I was so happy, and surprised, that I broke off the kiss and tried to recover. When he asked me if I saw anything, I stumbled for a moment and said something to the effect of, nothing relevant to the current crisis. Maybe not the current one; but what about that new crisis, the one that was raging in me? I had found him years before I felt ready. I don't want this. This can't happen and it's not right. I ran again."
Burying her head into her hands and sighing deeply she started to think. 'I saw us together and that has to mean something. I want to be with him ... I need to be with him ... I can't function without him.' She halted her thoughts because they were starting to overwhelm her as her breathing became shallow and labored. "Let's continue this
'exploration'
into my psyche," she muttered. Isabel reopened her journal and began to try to analyze her feelings again.
"Why did he leave me? How could he do this to me? Does he know that he took my heart with him and that he just pulled it out of my chest while it was still beating? I can't recover from this ... not without him. He was the one I always went to when I needed a friend. But he is the one who has hurt me so badly that I can't hide, I won't go, I won't sleep and I can't breathe.
I can't do this!
" Angrily knocking her journal to her floor, she threw herself facedown on her bed and let the tears and anguish pour forth from her soul yet once again, her head buried in her leopard print pillow.
She never heard the door to her room open or noticed who entered until her mother came and sat on the edge of her bed and started to rub her back soothingly. Diane Evans sat there in silence, not really knowing how to comfort her daughter. She just rubbed her back and asked Isabel if she wanted to talk about it. Isabel continued to sob but said nothing to acknowledge her mother's presence.
Diane had noticed that since the death of Isabel's best friend, Alex, she had started to become very withdrawn into herself. She and her brother, Max, seemed to be at odds with one another, and her close-knit group of friends seemed to be falling apart at the seams. Diane sat there bewildered as she continued to stroke her daughter's back. She was wondering what had happened to create such a rift in this abnormally tight group of friends. 'Shouldn't Alex's death cause them to rely on each other even more?' But yet, it seemed to be having the opposite effect. It was tearing them all apart, and no one seemed to know what to do about it, she had observed.
Diane realized that Isabel was taking Alex's death extremely hard. It was almost as if he was more than just her best friend, much more. Isabel was reacting as if she had lost her soul, as if she had lost her mate, her husband if you will. Then the reality dawned on her; Isabel was in love with Alex. Not just a little bit, but head over heels in love. To make matters worse she probably did not even allow herself to come to this realization until after his dreadful accident. She was still living in denial. Isabel woke up in tears every night after having dreams of him being alive; she would not speak about him in a past tense when she would speak of him at all. And her biggest question that she had voiced was, 'Why did he leave me? Is he angry with me?' Diane thought to herself, 'How can I even answer that? She needs to admit he's gone first. Isabel can't even do that much.'
While Diane was coming to this realization, Isabel was deeply hurting, knowing just how much she missed him, and was wishing she could be with him again. She was in a reverie of her times with him, some good and some bad. She let the flashes of their life roll over her, bringing an unceasing torrent of tears.
**********
It was written in the stars
***Flash***
She and Alex stargazing in Frasier Woods during the Father's campout. She had her head against his shoulder and felt content.
On the pages of my heart
***Flash***
Alex stopping in to give her the stargazing book he had bought during the convention. He had said that he
had
to get it for her; and she repaid his kindness by shooting him down hard that day. But the one thing he didn't know was that she still had that book and that she treasured it. She had even used it some.
Oh that someday
I would find
The love I feel for you tonight
***Flash***
Alex bringing her home to rest, when she was going through the craziness of the Michael dreams. She had just reached out to him at that point.
On the oceans of our dreams
Like a prayer you came to me
***Flash***
The dream-walk. She remembered how astonished she was that Alex was dreaming of her, and how he cared for her. How she had watched herself dance in his arms and nearly kiss, at the end of it. If she hadn't woken up, he probably would have kissed her.
And the longing that had been
Found it's ending in your eyes
***Flash***
The prom. Gazing into his eyes all-night and feeling finally like she had arrived. She was home and her searching was over. She had found him!
And I am missing you tonight
***Flash***
Sheriff Valenti stepping into the Crashdown. "There's been an accident. Alex is dead."
I really want to see you
I really want to touch you
I really want to hold you, in my arms again
***Flash***
The trip to the Eraser Room, she relived the whole event in her mind.
It started when she unceremoniously pulled Alex inside.
She was waiting for him to pass her way and she grabbed his arm and jerked him into the Eraser Room.
"Whoa, hey what is the emergency?" He asked her in a confused yet irritated tone.
She responded, "Alex, I've been thinking."
"Oh, This can't be good." He uttered. And she decided to ignore that comment.
"You know how I said I wanted to take things slow?" While she placed her right hand loosely on his shirt and her left hand was moving animatedly while she was talking.
"The word glacial comes to mind." Alex teased in all seriousness.
"Maybe its time to melt the ice." Isabel pressed him against the wall, desire flashing in her eyes.
"Whoa, wh…what?" Alex was rather surprised at the sudden turn of events.
"I'm ready. For a relationship, and I want it to be with you…not with anyone else I know." Isabel's eyes averted downwards momentarily, escaping his gaze, which a moment prior she held.
He answered in his confusion, "Well, There's someone else?"
"No! No! Absolutely not. Only You." She placed both her hands on his shoulders and leaned in closer.
Alex babbled on while Isabel inattentively listened to him, "Whoa, this is like monumental you know. I mean we…we've got to go about this the right way. You know, romance?…"
She was staring at his lips and nodded in agreement. "Uh-huh," she mumbled.
"Um, how, uh, how about tonight?" he essentially asked her on a date.
"How about right now?" She answered breathlessly.
"Mmm … OK!" he barely spit it out before her lips were attached to his, and she let him know what she was thinking with that kiss.
Isabel smiled sadly as the memory faded. She really missed everything about him. His humor, his charm, everything. It was so lonely without Alex.
I really want to reach you
Forever to be with you
If only I could hold you
***Flash***
How she felt when she realized he had disappeared, when the Skins had made all the humans disappear.
In my arms again
***Flash***
Alex holding her during her dream-walk while Max was being held in the White Room by the FBI, Special Unit.
Across the waves
Across the sea
Separating you from me
***Flash***
Alex's funeral, Maria singing 'Amazing Grace'.
Here's a promise and it's mine
I will love you for all time
***Flash***
The lingering kiss they shared, as she kissed him intently during the prom. She felt that she had finally come home.
I'm wishing you were here tonight
**********
The pain was hanging tangibly in the air, Diane couldn't just watch her daughter's heart breaking without feeling the pain she was going through. She gave into her own sorrow as she allowed her own tears to fall; tears made all the more painful because of her revelation. She leaned over and whispered to Isabel, "I understand. I'm here if you want to talk."
She got up to leave the room and she heard a small voice say, "Mommy, don't leave. I need you."
'Did she just call me Mommy? I haven't heard that in years,' she thought. She went back over to the bed and sat down. Isabel laid her head in her mom's lap as body wracking sobs poured out. Her mother just held her and let her cry. 'Actually, this is an improvement,' Diane thought, while stroking her daughter's long silky hair. 'Isabel is reaching out to someone, and it is not the middle of the night, it is daylight.' The poor dear was so worn out and exhausted from all her emotional turmoil that she finally succumbed to sleep, resting peacefully in her mother's lap.
Her mother held her for over an hour before she finally extracted herself from Isabel. She grabbed the nearest blanket and covered her with it. She leaned down and planted a kiss on her daughter's head, and smoothed her hair away from her beautiful face. She hoped that Isabel would be able to sleep without the dreams that seemed to be robbing her of her rest, and she thought wryly, 'mine as well.'
Every night since Alex's terrible accident, Isabel has awakened in the middle of the night, crying out his name, pleading for him to stay, or something like that. It's never the same dream twice, and they are always about Alex. The amount of sleep Diane is receiving is very much like having an infant; on call whenever the next need arises and with Isabel, lately, those needs may range from three to four times a night.
She goes into her daughter's room and wipes her sweaty brow with a cool rag. She holds her and lets her cry; giving her all the love she can pour into her. Isabel is hurting ... something has to break or give, before Isabel does, but what is it that will trigger the healing that is so desperately needed?
Diane silently prays, "We need help and we need answers. My daughter is breaking, and I don't know how much more she can take. Please God," she pleads, "help our family."
This has become her new routine for at least the past month, something she does nightly. The nightmare recovery, the prayer, it's all become so routine and she's getting sick of this. What happened to Isabel, and the rest of them? And especially, why doesn't Max seem to even care what is going on with his sister? They used to be so close, now they can't stand to be in the same room with each other! It happened very shortly after Alex's death, that's all she knows.
Isabel slept through most of the night. Diane slept lightly, waiting for the nightmares to start, but sleeping as well as she could while she did so. Around 4:00 a.m., she woke up to the familiar cries of, "ALEX! No! Alex! Don't Go!" She leapt out of bed and hurried to her daughter's room, Isabel was thrashing around, still asleep. Diane reached out and woke her up, grabbing her into an embrace. It took Isabel a couple of minutes to readjust to her surroundings, and when she did she gave the most heartbreaking cry her mother had heard yet during this whole ordeal.
She spoke to her mother through her sobs, "Mom, he said goodbye. He said that he's already gone, that he isn't here. Mom, Alex is GONE!" Isabel swallowed the lump that seemed to be lodged in her throat. "He isn't coming back. He died. I loved him.
No! I love him
. How am I supposed to go on? I just lost the only person I will ever love. What am I supposed to do?" She broke into unrelenting tears, as the reality of the situation hit her full force; words were useless. Diane sat on the edge of her bed with Isabel leaning into her as she let her process everything.
When Isabel had calmed down a bit, she asked her mother if she could tell her anything, without questions. Diane nodded her assent, turned to face her, grabbed her precious daughter's hands, looked her in the eyes and answered, "Honey, you have been through so much. Losing your parents as a little girl, and being abandoned…and now losing Alex like this. I know you are hurting, of course you can ask or tell me anything. I'm here for you." She reached out a hand and stroked Isabel's cheek in a soothing gesture. "You're my baby girl and I love you. What is it you wanted to say?"
Isabel drew in a quivering breath, looking steadfastly into her mother's blue eyes and replied, "Something's wrong. First of all the reports of Alex committing suicide are way wrong. There is no way that he took his own life. We finally started to have a relationship. Why would he throw that away? He definitely did not plan to die the day he did, because Liz said she found tickets to a Beth Orton concert for the weekend. Alex bought them that day and they were for our first
real date.
He never even got to ask me to go with him, but that's not all," she said, shaking her head as if to clear her mind of something. "I know this will sound crazy," she continued, "but it is something I know, and have known for a little over a year. Isabel sighed deeply as she started. "I was supposed to have a life with Alex. I was supposed to have his kids, we were meant to be together." She sucked in her lips momentarily and tucked a loose strand of hair behind her ear. "I had a ... well, call it a vision. We were a happy, young couple with two kids. I think they may have been twins. They were a boy and a girl. This
IS
my family, I know it. I was supposed to have this life. Why don't I?" She paused to watch her mother for any reactions, and not seeing any she then continued, "Something's wrong!!
He was taken from ME!!!"
Isabel said emphatically. "This was
deliberate
and I need to find out what happened, why Alex is gone, and why I will never have my family." She nervously sucked in her lips again as she finished.
Her large brown eyes were staring into her mother's caring blue ones, for the first time since it had happened. Isabel was trying to read them to see if she could sense what words could not convey. She had not been allowing herself to open up or get close to anyone, especially her mom. She wasn't ready for any rejection, betrayal, or any more pain. She didn't really know how her mom would react to all her troubles, so she hadn't bothered. She tried to handle it on her own, like she usually handled problems, but this one seemed to be too big for that. In fact this one was determined to tear her apart, starting with her heart. And looking into her mother's eyes, all she saw was love. Her mother loved her, cared for her, was here to support her... no one else was, currently.
Diane Evans seemed a little shocked at what she had revealed, but did not say anything because she had given Isabel her word. She sensed that Isabel needed to have trust right now, more than anything, so she squeezed Isabel's hands in reassurance. 'Lord knows the poor child has trust issues,' she thought. 'Who wouldn't after being abandoned as a small child, and left without hope?'
Isabel didn't seem to want to converse any more at that point, so she just gave her mom a big hug and said, quietly, with a quavering voice, "Thank you." It expressed all she needed to say.
Diane guided her to lie down again, pulled the covers to her chin, gave her a kiss, and quietly whispered, "You're welcome. I love you honey."
She sat with Isabel until she resumed her sleep. Then she sent up a silent prayer, "Thank you. I know it's not over yet, but I know she'll pull through. Thank you, God."
TBC…
Music: In My Arms Again by Michael W. Smith
As always FB is welcomed as its my favorite part of writing. I get to connect with you the readers and share a symbiotic relationship. I love it.