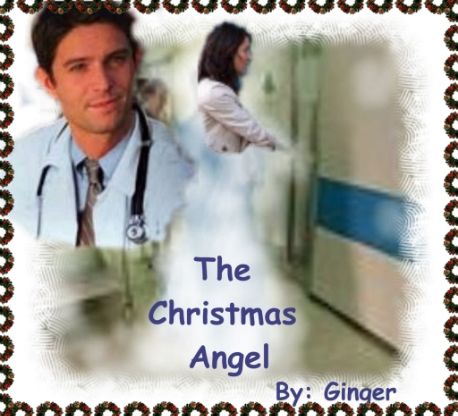 *~*~*~*~*
Title: Nurse Liz Parker, the Christmas Angel
Summary: A short little story about a little boy, a doctor and a nurse whose lives intersect at a very special time in a not so very special place.
Genre: A/U, no aliens
Disclaimer: I have stolen the names of the characters that's all.
Chapter: 1
Nurse Elizabeth Parker entered the quiet private room off the children's ward wishing only for a slight reprieve for the little boy who had stolen her heart so many months ago. 'Just one hour of painless sleep God, just one hour of not needing those awful needles and horrible pain meds that he will certainly need to be weaned off slowly someday.' Hopefully that day would happen with this next surgery. So many surgeries for so sweet a child. God love his little heart.
Little Alexander had been here for nearly a year now. His parents killed instantly in that horrible accident with that jack-knifed oil tanker right before Christmas last year and left him an orphan and near death himself. Had the driver of the vehicle following a far distance behind not stopped to see if he could help, the child most certainly would have died along with his parents. There was no one left to step in for this sweet little boy. No one at all.
Hopefully this new doctor, Dr. Maxwell Evans, would be able to bring the child some comfort this Christmas. God only knew that answer and Nurse Parker would certainly be asking for his help.
"How are you feeling this evening Alexander?"
"Very well Nurse Parker, and you?" The four year old answered most seriously.
Liz almost giggled at the child's reply…almost,
"I'm doing very well Alexander. Have you asked Santa for anything this year?"
"No, I think I have everything I need. Have you asked for anything Miss Parker?"
"No Alexander, nothing from Santa. Like you I have everything I need too." 'I have prayed to God for a few things but I haven't asked Santa', thought Liz.
About that time Dr. Evans made his way into the young boys room and picked up the chart hanging from the foot rail of the bed. Liz busied herself lifting the child to straighten his little hospital gown to make sure that Dr. Evans would be able to do his preliminary exams and to familiarize himself with the child's overall disposition before tackling the difficult surgery in the early morning hours.
So far Alexander's care had been a very regimented and sterile undertaking. Any chance that the child would come into any contact with a contagious disease, even a cold, would be very detrimental to his health.
"Nurse", Max looked at her identifying name, " Parker, will please remove Alexander's gown for me?"
Liz smiled at Dr. Evans and then turned toward Alexander who lifted his little arms and placed them around Nurse Parker's neck as she gently lifted him to untie the drawstrings at the base of his neck. Dr. Evans watched this and hid the smile as he watched the nurse and the child go through what seemed like very familiar procedures to them.
Liz kissed the top of Alexander's little head as she held him forward for Dr. Evans to examine the child's little lungs and then she gently lay the child on his back and pulled the gown gently over Alexander's shoulders and down his arms. Max thought he was prepared for the sight before him, having only read the child's chart just hours ago in order to familiarize himself but what he saw now nearly broke his heart.
Alexander Whitman had almost been sliced in two by the force of the seat belts during the accident and his little internal organs had been put back into his little body piece by piece and now Dr. Max Evans would close the gaping hole that had kept this child's upper body open in order to observe the healing process for almost an entire year. Nurse Parker noticed the look of, what was it, grief? And she leaned over and kissed Alexander's cheek as she watched the little boy take in the Doctor's reaction. Alexander smiled and patted Liz's hand…he knew those looks very well and he was only four years old. He had just celebrated his fourth birthday in this same room and Liz wanted to cry along with this young doctor. A doctor, she had been told, who was one of the best in his field. As long as the Whitman's insurance held out Alexander was assured the best and this bothered Liz tremendously, although she was happy the boy had at least that.
"It's alright Dr. Evans," Young Alexander smiled, "It's always tough the first look, right Nurse Parker?"
Liz smiled and hugged her charge…she had other children to tend to but they were in and out in a matter of days and she never got to know them. They all had parents to take care of them and all of her fellow nurses knew this was her boy. None of them would dream of stepping in to that child's room without good reason. She was even there on her day off, reading to him, watching cartoons with him and seeing to his every need. His parents were gone but nurse Parker was not.
Liz looked at Max, "he's right you know. You think you're prepared but it's always tough."
Max nodded at the nurse and then smiled at the boy…
"Alexander, when you wake up you are going to be the most handsome boy in this hospital and when I can I am going to take you to see Santa myself and we'll have hamburgers and ice cream. How's that?"
"That's fine Doctor but I don't want to go without Nurse Parker."
"Albright then Alexander, Nurse Parker can go too if she wants to. Will you join us Nurse Parker."
"I wouldn't miss it for the world. Now Alexander, raise your arms honey and I'll put a clean gown on you and get you all ready for the big day tomorrow."
Little Alexander raised his arms while Liz worked the gown up his body and then he wrapped his arms around her neck while she gently reached for the ties…
"Here, let me do that while you hold him." And Max Evans walked to the other side of the small bed and gently tied off the two ties at the back of the child's neck. Liz watched the man handle the child so gently her eyes filled with tears. Not many of the doctors would have bothered and when she looked at Max his eyes too were damp. He looked at Liz and smiled…
"Will you be here tomorrow Nurse Parker?"
"Yes, it's my day off so I'll be here before Alex is wheeled to surgery and I will be here waiting when he returns. My change of clothes is in my locker and I'll sleep in the nurses lounge."
"Maybe I'm out of line by asking you to assist then, will you Nurse Parker?" Liz was shocked.
"I haven't assisted in surgery since I was in training Dr. Evans but I definitely would like to scrub in. I think Alex would be much more relaxed if someone he knew was with him."
"I agree. I will see you at 6:00 then."
"I'll be here."
And with that Dr. Max Evans left the room and young Alexander scooted down on his fluffy pillows Nurse Parker gave him for his birthday and waited for his night time story. Tonight they were going to read about the Littlest Angel and Alex was beside himself with happiness. He loved Nurse Parker and he didn't care if he ever got better. His mother and daddy were gone and Nurse Parker was the only mom he had left.
It only took two chapters, just as it always did, and Alex was sound asleep and Liz was free to check on her other patients. She really didn't care if the other nurses had more meds to measure and charts to fill out, Alex needed her and they understood…or they'd better. Alex was hers and young Alex would only tolerate them until she came on duty. It was nothing for her to sit and rock him for hours when he was in excruciating pain and she didn't care whether anyone liked it or not.
*~*~*~*~*