Winner - Round 10
Title:
The Scientist
Author:
To_Kiss_A_Frog
Rating:
Adult
Disclaimer:
Don't own anything you recognize
Pairings:
Zan/Liz
Summary:
Liz Parker is a brainy scientist that lives an ordinary life. What happens when someone from her past re-appears in her life and turns it upside down. Read to find out! AU/No Aliens.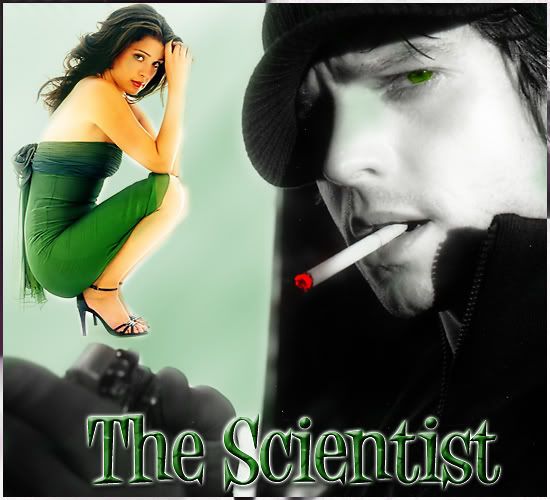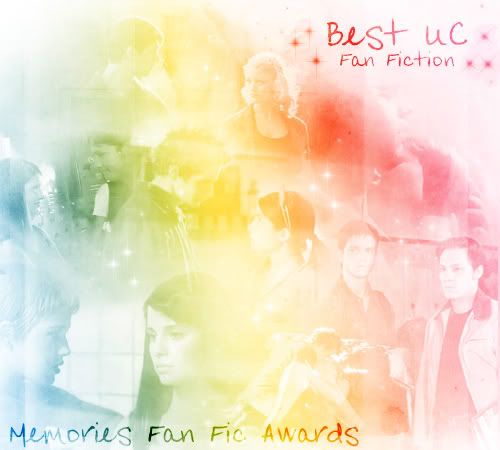 Author's Note:I've actually been working on this on the side for a while... especially all those times when i was blocked on all my other stories. I have several chapters already written and I don't intend for this to be any longer than ten chapters and it should be completely posted within the next two or so weeks. Please be on the lookout since I have enough to regularly post.
Chapter 1
I was five years old when my parents got a divorce and my mom moved us from the Bronx into Brooklyn. We didn't exactly live in the greatest or safest neighborhood but my father was a real jerk and my mom didn't really care where we lived as long as it was away from him. To this day, I still don't exactly know what happened between them but I've had enough conversations with him over the years to know he definitely wouldn't have won any Father of the Year awards had we stayed.
So mom worked two, sometimes three jobs to make ends meet. I never really knew where she was going when she left the apartment because at my age, it was too hard to keep track. I know she waited tables at a little diner called Mickey's. I liked those nights because she always brought home griddle cakes and hot chocolate.
Because she worked so much, the lady next door, Ms. Evans, used to watch over me. For the longest time, I believed she lived alone since I never saw any pictures on her wall or anyone coming in or out. Turned out that she had a son, Zan and he spent most of his nights out with his girlfriend or working at a nearby garage… at least that was what my mom told me when I worked up the courage to ask.
Diane Evans was a nice lady and always had cookies on her table but I didn't really enjoy my time at her apartment. She always seemed so sad and alone, something I wasn't used to. Even though my mom had a hard life, she always had a smile on her face for me and never stopped encouraging me to make something of myself.
I remember she once said that her dream was to go to Harvard and become a world renowned scientist. When I asked why she never followed her dream, she got really quiet and then changed the subject. It wasn't until years later that I put two and two together and realized that I was why she never followed her dream. Pregnant at seventeen apparently made going to college a difficult task. I suppose it was also why she was so strict with me when it came to boys.
I wasn't what you would call beautiful though I suppose I was cute enough. I probably would have had a boyfriend too except that none of the guys wanted to date The Scientist, or so they called me. Class geek and resident science nerd aren't exactly great qualities when you're trying to catch the attention of the football team captain. Still, my mom continued to lecture me at the start of every year about abstinence and birth control. I knew she meant well and just wanted me to do something she had missed out on but at times, it felt like she was putting too much pressure on my shoulders. Almost as if she was trying to live her life out through me.
All her warnings ended up being unnecessary since I was nineteen by the time I had my first date. Arnold Gray. He was the president of the honor society I joined sophomore year at Harvard and was a bigger nerd than I was. We dated for six months and just before his graduation, he took my virginity.
Now I'd like to say that it was a special moment that was worth the wait… but I'd be lying. I didn't see stars, the earth didn't move… hell he hardly moved before the whole thing was over. Needless to say, that experience only reaffirmed all my mom's cautioning. After that, I had no desire to do something so awkward or painful ever again.
At least until I met Kirk Watson, my Biology TA senior year. He was everything Arnold hadn't been. Beautiful, confident, interesting. It's probably why I was so let down when we finally slept together. I mentioned how great looking was, well apparently his opinion of himself was even higher because the only thing that guy cared about was getting himself off first before rolling over and falling asleep.
To be honest, I just about gave up on men after Kirk and decided to concentrate solely on my career rather than my love life.
It worked throughout graduation and even during my first months working as an assistant researcher for MetaChem Labs. That was until I went home for Christmas and found myself staring into the eyes of my past. He was different than I remembered, not that I remembered him all that well. Again, I'd like to say that things were perfect from start to end but then that wouldn't actually be realistic. We did have our share of problems, I know it, he knows it and soon enough you'll know it too.
But I have to admit, despite everything it took to get us here, it was one hell of a ride.
~&~&~&~&~&
"Oh, sweetie! It's so good to see you." My mom acts like she didn't just see me last week and quickly pulls me into her embrace. Either the Christmas spirit has really gotten to her or she's gotten into the Gin but none the less, I smile and nod while she tugs me into the living room.
As usual, a small pine tree sits in the corner of the room. Two strings of colored lights are haphazardly strewn around the poor pine while the teetering, ceramic angel on top appears to be too heavy for the weak branches. Why mom continues to buy a small tree or refuses to just get a small star instead, I'll never know.
Now that I started working at the lab and have no student loans to pay back, thank the lord for scholarships and Pell Grants, I'm finally able to help my mom out financially. I figure that after all those years of sacrificing and over working, she at least deserves to slow down now that I can afford to contribute. "So tell me what's new in your world" she invites and settles in for what I presume, will be a long chat.
When I was a teenager and began spending less time at home because of Student Council and Science Club meetings or Honor Society functions, I used to wonder why my mom never started dated again. She's a beautiful woman with a coif of thick red hair that still remains devoid of gray and minus a couple wrinkles, she could easily pass for a woman in her 30's. The one time I asked, mom just laughed it off and said that marriage was a one time deal and that it didn't matter if you picked the wrong guy. There were no second chances.
"Um… I was assigned to a new project yesterday" I reply as I search my mind for a piece of information that she doesn't already know. "Cataloging all the test results will be pretty tedious but if I do a good job, it might pave the way for a promotion, later on." Lately, our team leader has been really impressed with my work and keeps saying that I'll have my own team soon enough if I keep working as hard as I have been. I don't tell my mom this though because knowing her, she'd probably announce to the world that I already have a higher position in the bag.
What is it about mothers and their desire to brag shamelessly about their children? Or is that just my mom?
"That's wonderful sweetheart" she exclaims and claps her hands together once. "I want to hear all about your new project, just let me go check the oven. I have a ham baking and the last thing we want is burnt pork in this apartment." No sooner than she says it, she's up and out the door. Maybe it's all her years running from job to job but I swear that woman never sits still.
So I wait and look around at the apartment that I grew up in. Not much has changed since I was a kid except everything looks a little older now, a little shabbier. The same pictures still line the walls like a strange time line of my years. The third grade Spelling Bee, sixth grade science fair, eighth grade history fair, everything in between leading up to my high school graduation. Wow, I really was a school nerd.
"Sweetie, would you go down to the market around the corner and pick up a can of pineapples for this ham?" Did I ever mention that I hate ham? Well I do.
My mom always used to send me packages of the stuff and when you're a struggling college student you pretty much eat what you can. I also hate Ramen Noodles but a few years ago, they were like a best friend. Strange. "Sure mom" I call out and grab my coat.
This morning when I picked out a nice knee length skirt and cashmere sweater, I thought I could handle the cold. After all, I was going to be on the subway the whole time and there isn't room to be cold when a hundred or more bodies are packed into a metal car. Unfortunately I didn't foresee a trip to a market that is definitely not around the corner.
At least I'm not slipping around on the ice. See, I told mom these boots were a good choice.
"Hi Mrs. Whitman." It almost feels like stepping into a time warp. My mom's apartment hasn't changed, my mom hasn't changed… the lady who runs the market hasn't changed. Five years isn't a long time to be away but it feels like everything has changed because nothing has changed. Does that make any sense to you? Well it makes sense to me… sort of.
"Hello Elizabeth." Don't you just love the way your elders always call you by your full name. It always used to make me feel so grown up when I was a kid so I can't help but smile back at Mrs. Whitman now.
Okay… pineapples. Did I mention I didn't like those either?
My one crazy night as a co-ed. I got rip roaring drunk with my dorm-mate and a pineapple pizza later I was hunched over the toilet, praying to porcelain gods while she laughed her ass off at me. Eventually she got her wits back and held my hair away from my face. I remember her telling me that the same thing happened to her when she first started drinking and assured me I'd get the hang of it with more practice.
Good thing there aren't more girls like Tess Harding in this world, otherwise no one would ever get things done. They'd just all walk around with a nice buzz.
Several minutes later, I'm on my way home again. Just a few more steps and I'll… I'll bump into someone. Can I just say, OW! "Whoa, you okay?" His voice is soft and the hands holding me feel warm even through the wool of my coat. "Wait a minute… I know you" he says and it's then that I take a good look at the wall that walked into me.
That's when I see them, the most beautiful green eyes I have ever seen. I can count on one hand the number of times I saw him when I was a kid but even then, his eyes never failed to amaze me. And by the feel of the hard body pressed against mine, the rest of him definitely caught up with his chiseled face and handsome features. "Zan" I murmur in recognition.
"And you're Lizzie Parker from across the hall" he adds. Did I mention I was a kid the last time I saw Zan, because no one, even my mom, calls me Lizzie anymore.
"Great memory you have there" I reply and nervously fidget in his arms.
"Oh… sorry" he apologizes and lets me go. Well that wasn't exactly what I wanted but I guess my mom is probably still waiting for those pineapples. Speaking of pineapples… where in the hell did they go? "These yours?" he asks and bends to scoop the can up out of the snow. Along with it, he brings a pack of Marlboro cigarettes and a silver Zippo lighter that I assume belong to him.
"Thanks" I say and tuck of strand of hair behind my ear. I still remember the first day I finally met Zander Evans. I was seven, he was fifteen and on his way out to Toby's Garage where he worked after school. Even young and lanky I still thought he looked like a rock star with spiked hair and a tattoo on his arm. That day he was rushing out with one of his mom's ginger snaps in his hand and his jacket in the other. I remember how he looked down at me while I worked on my vocabulary homework and once he'd put his jacket on, ruffled a hand through my hair on his way out.
"So you visiting your mom for Christmas?" he asks and I can still detect a hint of accent though judging by the leather pants, cashmere pullover and expensive cologne still lingering in the air, he did pretty good for himself.
"Um… yeah, I am. How about you? How's Diane?" It's been a long time since I've seen his mother since mine usually just goes into Manhattan to see me instead of the other way around. This is actually the first time I've been back to Brooklyn since my junior year at Harvard.
"She's okay, same as always." I never really knew what was wrong with Diane but she always seemed so depressed. I suppose she hid it behind her baking and happy homemaker attitude but there were times when she didn't think anyone was looking and let it fall away for a moment or two. "Well you should probably get back in before you freeze" he tells me and while I want to stay and talk a little longer, I have to agree that I'm about two minutes away from turning into a popsicle.
"Well it was nice seeing you again, Zan." Hopefully this won't be the last time I run into him.
"You too" he smiles and allow me to be cheesy for a moment because his smile could melt all the ice around us. Reluctantly, I nod anyway and start walking up the steps when his voice halts me in place. "You going back to the city tonight or you staying here with your mom?" he asks.
"Tonight" I reply and wonder why he's asking.
"Well I drove over and if you want, I can give you a lift back" Zan offers, so casually that I have to blink once before everything he just said registers in my brain. Zander Evans wants to drive me home?
"That would um… that'd be great." Now I'll admit that I don't have the greatest track record with men. I can't actually think of time when I've ever been satisfied by one and I know he's just offering to drive me somewhere but still… the idea of spending time with Zan, my childhood crush, is definitely more appealing the a subway full of strangers.
"So I'll see you tonight"
"Tonight."
~&~&~&~&~&
Because my mom made it and seemed so excited, I managed to eat several slices of her pineapple marinated ham. Afterwards, we exchanged gifts and sat around talking about all our Christmases before. The truth is, despite all the hardships we had when I was a kid, we still always managed to have a great Christmas.
Mom was always really big on caroling and has a voice like a song bird. I, on the other hand, can't carry a tune to save my life. She also used to read T'was the Night Before Christmas while I laid on the floor either coloring or just doodling in a notebook. Really, when you think about it, the two of us were very Normal Rockwell in our own way. I think she was just trying to make up for the fact that I had a dad who didn't give two shits about me.
So now I find myself in Zan's car as he speeds across the Brooklyn Bridge. I'm not sure what kind of car I would have pictured Zan driving but this sleek red Corvette definitely seems to fit his style. "So how'd it go with you?" he asks, all the while never turning his eyes from the road.
"It was okay" I acknowledge and wonder whether or not I should ask him the same question. Earlier, he didn't seem so eager to go inside and spend the evening with his mom. "How long have you lived in the city" I ask instead, deciding that it's an easy enough question.
"Thirteen years." Right after that, he turns up the radio and I guess that concludes the Q&A portion of the drive.
When I look out the window, I realize that it has begun snowing again. Since he obviously isn't in the mood for chit chat, I focus on the falling flakes as we drive back to Manhattan in silence. It's so easy to get lost in my thoughts that before long, I feel him nudge my side and ask where I live. "SoHo… Lafayette Street."
We're now one block away from my building when we both see a four car pile up, courtesy of the ice. "Fuck" he swears as he looks around and realizes that on a blocked, one way street, he's pretty much screwed.
Now I could do one of two things here. I could apologize for the rotten luck since he is stuck because of me or I can invite him in until everything clears up. I know which one I want, now the question is whether or not I have the courage to pull it off. "Would you mind if I came up with you for a few minutes until this clears up?" he asks and I seriously have to wonder whether or not this man has the ability to read minds. "Liz?" he asks and I realize that I forgot to answer.
"Yeah, sure… of course" I smile nervously and fumble around in my purse for keys. Then before I know it, we're climbing the steps up to my loft while a horde of butterflies play soccer in my stomach. Just as I push the door open, I try to remember when the last time I cleaned was. "Here we are." Yes! I remembered to put my laundry away this morning.
"So you're a scientist" Zan guesses while I realize that I'm such a cliché. A periodic table calendar, microscopes on my desk and… oh hell, he sees my Atom sculpture.
"Guilty." Nervously, I push my hair behind my ears and feel the butterflies flutter a little faster when he regards me with an amused smirk. This man is entirely too sexy for his own good. "So um… are you thirsty or hungry or…" The feel of his lips on mine is so sudden that it takes me several moments to respond but when I do, I wrap my arms around his neck and thrust my tongue into his mouth. I can honestly say I have never been kissed like this before and excitement bubbles up inside of me at the prospect of where this might lead to.
All too soon he's pulling back and this time he's the one who pushes my hair away. "I hope you don't want me to say I'm sorry for that because I'd be lying if I did" he tells me while the idea of wanting an apology is just preposterous.
"I'm not sorry either." How could I be? That kiss alone was better than every time I've had sex combined and multiplied by ten.
"Good" Zan replies and pulls me tighter against his hard, muscled body. "Truth is… I usually take what I want and right now… I want you."
Hell, what girl doesn't want to hear that from a drop dead gorgeous guy like Zan Evans? "So take me" I invite as coyly as I can and nearly melt where I stand when he fuses his lips against mine.