Winner - Round 14
Winner - Round 13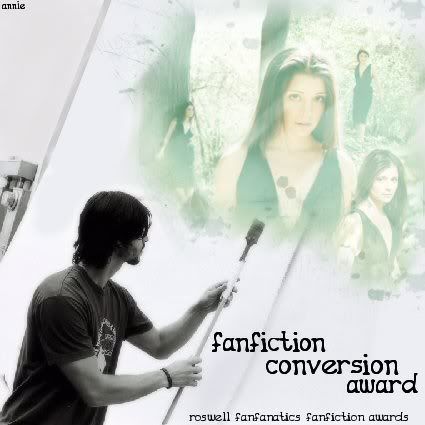 Winner - Round 9
Winner - Round 8
Winner - Round 6
Ava
Max and Liz's eyes meet across the dance floor, starting their connection.
Zan rolls his eyes in Ava's direction and she gives him a look like, What did you expect? She looks toward Liz and Isabel and sees that they've already pulled their hair back and she remembers that Stephanie told them there were rubber bands in their backpacks. She reaches into hers and finds them easily before pulling her hair up. "Ah, that feels better."

Zan gets a glimpse inside her pack and says, "Tampons? Why the hell you wastin' space with those?"

Ava looks at him incredulously and says, "When you start bleedin' outta your penis every month, you can ask me that question again," and she stomps off ahead of him, muttering under her breath.
Winner - Round 5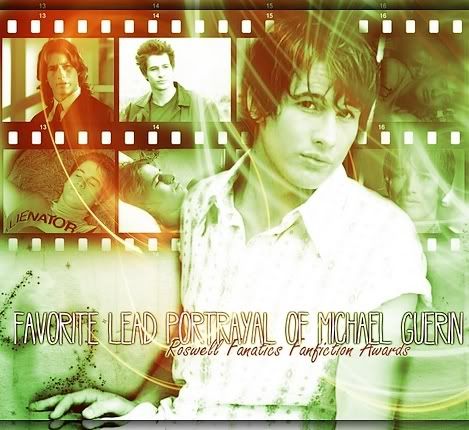 Winner - Round 4
Summary: This story is set in the future. It works off the events from the Pilot up until Max, Michael and Isabel decide to leave Roswell after Liz warns Max that Valenti suspects him. Everything after that in the show doesn't exist in this story. Here, Max, Michael & Isabel actually do leave Roswell. Nasedo and Tess never found them, they never received the message from their mother, they don't know about Skins or Khivar or anything about their planet. That doesn't mean these things won't happen…it just won't happen in the same time frame as the show. Liz never tells Maria about them, or anyone else…keeping the secret of alien existence to herself.
Happenstance