Winner - Round 5
Winner - Round 4
Round 3 Winner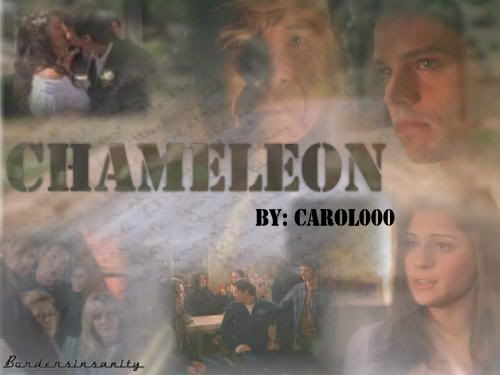 Here we are, my friends, at a new board.
I hope I'm doing this right; somehow, I thought the stories would be in place on each forum, but if I'm reading this correctly, I either need to repost the whole thing here or provide a link to the archives. I've chosen the latter, not having a whole day to spend on this. So here is the link to CHAMELEON to date:
Parts 1-17
Now to continue with . . .
Part 18
The "I know an alien" club was shifting into overdrive. Had any universally omnipotent being observed the various scenes being played out in and around Roswell, it would have seen a highly diverse band of people—humans and hybrids—learning, exchanging information, experimenting, and most impressive of all, trusting. Each had a personal agenda, but as is the way of the universe, all of those agendas fed into the greater good in some way, and that interdependence was a new weapon in the alien arsenal.
A new future was hovering at the edge of every decision; each new bond between hearts and minds was leading them into the unknown. Their paths, zigzagging crazily across and away from each other, would lead some toward cherished destinations, and others to fates unimagined. But for now, they were working together, and something about that very act felt like a blessing.
********
"Okay, I think we have a place to start, at least," Philip stated with satisfaction. "Taylor, you'll go to Judge Weaver and get the warrant for Gibbs's office, apartment, car, and uniform from the cleaner's holding bin. I think the fact that all of the evidence against Nate is circumstantial will give her enough impetus to extend the investigation to another line of circumstantial evidence. General, you've agreed to contact Tyler Heiss and get the shoes; we'll get all the evidence to the lab tomorrow. Even drag them out of church, if we have to. Nate, I want every detail of that night written down in a clear, logical progression, from the time you left the base until you got back to your hotel room. None of that was connected to Max, right?"
"Right."
"The police are already in possession of your car and clothes, so we should have those reports later tonight or tomorrow. I personally watched Jeff dispose of those tapes you turned over, and you're sure there are no duplicates?"
"Yes sir, but how did you dispose of them? If you just threw them away . . ."
The grin on Philip's face stopped Nate cold, and he couldn't help but smile back. "What did you do with them?"
"Jeff Parker dropped them into the vat of oil they use for the fries at the diner. After they melted into plastic lumps, he added that oil to the big cans in the freezer that get taken to the dump once a week. Believe me, no one will ever find them, let alone restore them."
Taylor snorted softly and Nate chuckled. "Yeah, I'd say that did the trick." Even the general's mouth twitched in amusement. Pretty quick thinking under the circumstances.
The light moment passed quickly, and Philip fell back into business mode. "So then, if what you say is true, Nate, we should be able to get the charges against you dismissed. We'll be able to prove the blood on your uniform is yours, and produce the tire you changed. Your car should come up clean, too, in terms of Deloris. I know they'll be looking for evidence of intercourse during the autopsy, but they won't be able to link you there, either."
The room was quiet, and Philip squinted at Nate.
"Right?"
"Right," Nate stated confidently, shooting a quick look at Taylor. Her face was carefully composed, tightly professional. It made Nate's heart squeeze briefly. Why did it matter to him, he wondered? But Philip nodded, appeased, and continued.
"If we're lucky, we'll get the evidence we need against Gibbs, too. If he is our man, all those same tests on his things will yield dramatically different results."
He perused his list one more time, then sat back in his chair, pursing his lips as his gaze settled on General Christopher.
"That's what I'm doing for your son, General. What will you be doing for mine?"
The general studied his hands, his brow creased, but he said nothing.
"Dad, you promised Mr. Evans . . ."
"You don't have to tell me what I said, Nate." He sat up straight then, and directed his attention to Philip.
"I don't doubt that your boy . . . your children . . . don't deserve to be hunted down. But what I can't shake is, what happens when one day they wake up and realize what they're capable of, that their power can get them anything they want? Your daughter can sneak into minds and steal state secrets. Valuable secrets. Your son can drive a Porsche off the lot without a key, or blast his irritating boss into next Sunday with a flick of his wrist . . ."
He raised his palm to silence the outrage that had already reached Philip's reddened face. "Wait! I'm not saying they've ever done anything like that, or that they even want to, but one day, they'll want something, need something so badly, that they'll do anything to get it. What if someone snatched this Parker girl . . . "
"Evans," Philip corrected him.
The general nodded dismissively. "Ok, Evans. Exactly my point. He loves her. He risked exposing himself to save her life. What if something were to happen to her? What is he capable of doing to get her that transplant or take revenge on her rapist or settle the score against someone who hurt a child they might have? And what about that? What if they have children? What does a child do at school if another kid takes his lunch money? Does he cut off his oxygen? Cause a tree limb to fall on him? Don't you see it, Mr. Evans? We're only addressing the 10% of the iceberg that's showing. What about the other 90%?"
The battle raged inside Philip's head. He knew so much more than they did. Nate had only heard the early parts of the journal. It was enough to convince him that Max and Isabel and Michael were not a threat to humanity, but he didn't know all they had been up against since then. They didn't know that each of those teens had, indeed, killed. They didn't know there had been a baby—though even now the question of Zan's parents was just that: a question. They didn't know that other aliens lived here, too—some amoral and violent. In spite of his faith in his children, he knew this man's questions were valid ones. You couldn't know that faith unless you knew the people.
"If you can arrange to get us out of town without being seen, I'll take you to them."
Taylor's gasp skittered across the tension that electrified the air. Philip looked at her sharply. He could read the fear in her eyes. Even she didn't trust that the general wouldn't set a trap for the teens. And that included her cousin. But she couldn't say that aloud. She didn't need to. Her expression screamed it.
"Hear me out," he continued, looking from Taylor to Nate, and finally to the general. "You fear what my children—or their children—might do if pushed, but look at the news, General. Children bring knives and guns to school and kill classmates; adults brutalize and violate each other every single day. They're human, but they're dangerous, unpredictable. I trust my children because I know them. Nate trusts them because he heard Liz Parker's most intimate thoughts as she came to know them. Your concerns are valid, but only because you
don't
know them. I won't pretend to think one meeting with them will accomplish that, but it's a start. Maybe it will give you the confidence to at least extend them the benefit of the doubt. But there are conditions. I will let you meet them, but only if the Parkers and Diane and I come, and only if you give your word there will be no surveillance, no listening devices or cameras, and no mention of this, orally or in writing, to another living person."
No one breathed as General Christopher wrestled with his decision. It was that suspended moment in time when a basketball balances perfectly on the rim in the last seconds of the game until some unseen force of will triumphs, and hopes are fulfilled or shattered at its whim.
"Agreed."
Lungs expelled air into the void. Nate saw Taylor's hand tremble and reached for it without a thought. It jerked slightly when he touched it, and her round eyes swung toward him. "Nate?" she breathed.
Nate turned to his father. "Dad, if you do this, and anything happens to those kids because of it, . . ."
He didn't get to finish. Eric Christopher rose slowly from the chair, anger barely controlled behind flashing eyes.
"How dare you," he seethed at his son. "In all the years I raised you, counseled you, taught you, have you ever known me to go back on my word or deceive you in any way? Whether you wanted to hear it or not, have you ever heard anything but truth from me?"
Nate shook his head. "No sir, I haven't."
"And do you for one minute believe that I
want
to hurt these creatures? Don't you know that I would rather learn from them, use what they know to make the world safer?"
"Yes sir." Nate rose to face his father. "But did you just hear yourself?
Creatures? Use what they know?
These are kids trying to survive, trying to keep who and what they are a secret because they already know that there are people who want to learn from them—through torture and tests and autopsies. Don't think I haven't heard what they say about the time Agent Pierce caught Max."
His father paled slightly, his eyes giving away his shock.
"Come on, Dad. You know the drill. That stuff gets around when you're confined to a job like this. So I sat at that console trying to reconcile what I'd heard about the Special Unit and what Liz Parker was writing in her journal. It didn't take long to figure out that Max and Isabel and Michael are the ones who need to be protected. You are a military man, Dad. You serve the government of this country. And that's great. But for this, you have to be a father, and serve the people of this planet. Don't do this unless that's who you are when you do it. Please, Dad."
General Christopher turned back to Philip. "I've given my word, and I intend to keep it. But there is still a lot to be explained. Like dead agents, like a crashed spaceship that, when opened, left dead scientists in its wake." He was breathing more heavily now. "Like a base all but destroyed, with more good people killed. If this isn't the work of your children, or their kind, then tell me, who did that?"
The blood drained from Philip's face, and his skin tingled with shocky bursts, like little misfires of his pounding heart. He couldn't quite get a breath. Tess. Dare he tell these people about Tess? Wouldn't that just lend credence to all the questions and fears the general had just voiced? Even Jesse had been forced to kill once he'd learned the truth. He couldn't ever tell them about Jesse. Never.
"There was a fourth." The statement was barely more than a whisper, but it had the full attention of the others. "A fourth hybrid, raised apart from the three you know about. She was raised by an alien who was sent to be their guardian, but Max and Isabel and Michael all emerged from the pods and found their way into a human world before he could get to them. He filled her mind with a contempt for humans and a fantasy about the hybrids' destiny, and she did everything and anything to make it happen. She is responsible for whatever death has resulted, except for what the Special Unit brought on themselves," he glared, anger helping to stabilize his body and his mind. "It was her ship, and her path of destruction you described."
Several moments passed as the implications of what Philip had said began to sink in.
"Then the aliens are evil?" Taylor asked of no one in particular.
"No!" Philip stood and began to pace. "Look at the human race, for god's sake. You have good people, bad people, people with special gifts, introverts, extroverts, athletes, scholars . . . Don't you see? They're like us! Each one is different. Tess was evil—whether brought up to be or by her very nature, I'll never know—but she is no more representative of a whole race than any one of us is. Please, don't try to make any decisions about a race of people based on one loathsome example. Besides, she's dead, killed in the same explosion that destroyed your base, General. Make your decisions about my children and Michael as individuals, just as you would about any human you meet. They deserve your trust and your help. That's all that matters now."
The air fairly bristled with the energy of minds spinning. Nate was the first to emerge from it. He was the one who had heard page after page of Liz Parker's description of a gentle, compassionate being. She wasn't afraid; she was in love. And the other humans—none of them seemed to doubt or regret the association.
"He's right," Nate stated quietly. "Which of us could represent the human race and make another race understand us? We have to take them one at a time, and I want to help these three. Dad?"
Eric Christopher listened to his son, proud of his character and principles, if not completely convinced of his conclusions. Still, he was a practical man. There was little he could do about unseen aliens and their attitudes. There
was
something he could do about helping three young people in an impossible situation who had done nothing to hurt anyone. That, he mused, wasn't really so complicated.
He answered his son by answering Philip. "I would be happy meet your children. I will order personal surveillance suspended under the guise of increasing manpower on the search, which I will send in another direction. I can't remove all surveillance, though, without raising suspicions, so your homes and phones will remain monitored. Don't say anything that's not for public consumption. But at least this way, I can requisition a deuce-and-a-half and collect you from a remote location without anyone seeing you along the road."
"Deuce-and-a-half? What's that?" Philip had never served in the armed forces, and looking at the other faces, he was obviously the only one confused by this reference.
"It's a military personnel truck. You've seen them on the highway, no doubt. Canvas stretched over a truck bed with benches inside. You could all fit but wouldn't be seen by other traffic. Where are we going, anyway?"
Philip eyed the general with a faint smile. "How about I tell you
after
we're in the truck?"
The general suppressed a smile of his own. "Already thinking strategically, Mr. Evans. I don't suppose I can blame you. Agreed."
"Oh, and one more thing. I'm adding Amy DeLuca and Jim Valenti to the list. They want to see their children as much as the rest of us."
"You realize that the more of us there are, the more noticeable we'll be. I'm thinking about everyone's safety now."
"I understand, and I appreciate it, but once we're in that deuce-and-a-half . . ." He smiled at the use of this strange new word. ". . . no one will see any of us until we get back to Roswell, believe me."
Taylor looked at her watch. It was getting late. "They'll be kicking us out of here in a few minutes," she reminded them. "Let's work out a timetable."
"It'll take me a day or two to 'review the operation' and make my recommendations," General Christopher hypothesized. "And there's the matter of lab reports and my son's case. That's still my top priority. Shall we tentatively say Monday evening? That leaves us Sunday and Monday to handle our respective responsibilities."
Nods were exchanged, and everyone rose. Nate turned to his father. "Thanks, Dad. You're doing the right thing."
"The right thing is to get you the hell out of here," his father retorted gruffly, surprising Nate with a brief, rough hug. "See you tomorrow."
He left the room stiffly, and Philip was sure it was because his emotions were getting the upper hand and the general wasn't about to allow it. Turning back to Nate, he extended his hand. "I don't know how to thank you," he said sincerely.
"You're already doing it," Nate assured him. Philip smiled and turned to leave. "You need a ride or anything?" he asked Taylor.
"No, I've got my car. I'll call you when I have the warrant."
Philip took his leave, and Taylor gathered her papers, avoiding eye contact with Nate. They had shared a couple of "moments" during this long day, and she wasn't sure where they stood just now. A drowning man is very likely to reach out for any life raft floating by.
"Taylor?" She looked up into his searching eyes and felt as if his soul was laid bare before her. He was so open, and she fought the instinct to throw her arms around him, offering him comfort and reassurance. But this was business, and emotions were running high. It was important to keep this relationship professional. Even so, she could see he was struggling with what to say, and she couldn't stop her hand from touching his arm.
"It'll be okay, Nate. You're innocent. It'll be okay."
He covered her hand with his and pressed hard. "I know. Thank you."
She nodded, then tore her eyes away from his and finished packing up her briefcase. "See you tomorrow."
He watched her leave, only to be replaced by a much less attractive MP, ready to escort him back to his cell. He started to mentally count down the hours until he would see her again.
********
Having accepted that there could be no further attempt to reach more of the children until they'd had a chance to talk to Brody, the group prepared to get some rest. Isabel planned to dreamwalk her father, but other than that, sleep was top priority.
"Should we sleep in with Maya?" Liz murmured into Max's shoulder as they relaxed on the front porch, gazing up at the stars. "At least it's a bed."
Max didn't answer and she looked up, wondering if he'd already fallen asleep. Instead, she found him looking back at her, amber eyes reflecting the waning hues of dusk.
"Maya's great, but I think I want to hold you close to me tonight." He paused and a smile tugged at the corners of his mouth at her arched eyebrow. "Okay, I want that every night. But we've had an amazing day, and it's made me feel even closer to you, if that's possible, Liz. I mean, this connection between us, it rose to a whole new level today. To hear your thoughts . . . it makes my mind feel like my body feels when it's inside of you, like now I can know you more intimately than I ever imagined. It's . . . overwhelming, and now . . . now that I've experienced that, I just can't bear the thought of anything being between us, at least not tonight, not while it's so new."
Liz pushed up and kissed him lightly. "I know exactly what you mean. Do you know who John Denver is?"
"Uh, kind of. A singer, right? Let me guess, another of your dad's favorites."
"No, not really. My mom's. She used to play a CD of his whenever it rained. She'd sort of get melancholy and sit and watch the rain while it played. Anyway, there was a song that I always liked because it made me wonder if I would ever feel what he was singing about. It said, "You fill up my senses like a night in the forest, like the flowers in springtime, like a walk in the rain, like a storm in the desert, like the sleepy blue ocean. You fill up my senses. Come fill me again."
She looked up him shyly, wondering if she sounded foolish, but he was just watching her, the smile that had threatened before pushing wider.
"That's what it feels like, Max. Like you fill up my senses, and every part of me is so full, I'm straining against my skin to hold it all in. It scares me a little."
The smile faded, replaced by a frown. "Why, Liz? You know I'd never hurt you."
Liz sat up and turned an earnest face to him. "Of course I know that, Max. That's not what scares me. It's just that all this time, I've tried to be there for you, to show you how much I love you. But when your thoughts are inside of me, and mine are in you, I wonder . . . I don't know if I can be all that you need me to be."
He moved to protest, but she laid her fingers gently on his lips. "Please, Max. Let me say this. When we make love, and I feel you explode inside me, I see your face, and I know that I have given you what you need, that the love we share fulfills something in you. I wish you could see your face at the moment . . . it glows with a beauty that just bursts from within you and I know that you are as happy and complete as I am. But joining our bodies is still, in some small way, a sheltered act. I give you my heart and my body willingly, but those two parts of me have nothing to hide; there are no limits. But my mind . . ."
She leaned back into his shoulder again, as if proving her point. He could no longer see her eyes, and he knew that had been her intention. "Your mind, Max, it's powerful. When I hear your thoughts, I have this sense of you that crashes over me, and it's warm and strong and so dynamic, but intimidating in a way, because I know that you are capable of so much, always controlling this power within you, and I wonder if I can be what you need. I can't offer you that safety or power. I can't be your . . . equal, and I have to wonder if maybe you need an equal to survive. I never felt that way until today. And that's what scares me."
She looked up at him again. "You fill up my senses, Max. Every empty space in myself is completely filled with you. And I realize, you need that, too. I just don't know if I'm enough."
Max sat quietly, stroking her arm, thinking. He knew what she meant about being overwhelmed with another person's presence in your mind. She had described the feeling very well, except the part where she feared she wasn't giving him the same overpowering sensation.
"I'm going to ask you a few questions. Please just answer them without any other comment, okay?'
Liz scrunched her face in confusion, but nodded. "Okay."
"How old were we when I first fell in love with you."
"Well, you said eight, but . . ."
"Just answer the questions, nothing else."
"Eight."
"How many other girls did I date?"
"Well, Tess . . ."
"I never dated her! You know that. How many?"
"None."
"Whose life did I save, even knowing it endangered me, Michael, and Isabel?"
"Mine."
"Who broke through all my carefully erected walls, even after I told her we were too different to be anything but friends."
"I did."
"Whose love kept me alive in the white room when they tortured me?"
"Mine." She was smiling now; he could hear it in her voice.
"Who had the strength and the love to forgive me for all the mistakes, the bad choices? Even the alleged night with Tess--which, thank God, was a mindwarp, but you didn't know that at the time."
"It was me, but Max . . ."
Max grabbed her shoulders and squared her so that he could look into her eyes as he spoke. Then his hands slid up over her shoulders, up her neck, and forward to cup her face. She couldn't help but lean into his palm.
"Liz, what I need are not alien powers. I have those already. What I need—have always needed—is for you to love me. That's what overwhelms me, what fills up
my
senses. Your beauty and your brains are wonderful gifts, and they've helped us out of a hundred jams, but your love is what fills me. That's what I need to live, to breathe, to face all this. That you can love me is a thousand times more amazing than anything I can do. Please, Liz. Don't question this. Accept it. Let this bind us as no two people have been bound before. Just let me love you in return."
Her eyes shone with tears, mirroring the bright moon that had made its way above the treetops. He bent forward and kissed the salty trails, then moved to her lips, moistening them with the same tears.
"I love you," he whispered, taking her mouth with a gentle urgency. The connection burst open and a flood of love and reassurance swept them away, mindless of the source or direction. They were of one mind, in the truest sense, and as they reluctantly parted, they knew they would spend the night back at the cave, where they would share themselves completely.
********
Her father was sitting in a small room with people she didn't know. People in military uniforms. She felt the nausea roil suddenly in her stomach, and she clapped her hand over her mouth. She watched as he took notes on a legal pad, then looked up, horrified to see his children standing off to one side as the oldest officer stood and aimed a gun at them.
She screamed, and the scene disappeared except for her father, now alone in his bedroom, breathing hard and looking at her in shock.
"Isabel? Are you really here?"
"Yes, Dad." She was trembling now.
"Is this one of those dreamwalks? Or am I just dreaming?"
"It's me, Dad. Dreamwalking, yes. I'm really here. But what was that? Please tell me it was just a dream."
The bile rose in her throat at his silence. Then . . .
"I hope you can stay, Iz. I have some things to tell you."