Biography
I've always loved writing. It's something that's always been cathartic to me. I had caught some of the Roswell episodes when it was broadcasted on SYFY. Right away I loved the show- the thought about a girl brought back to life by a person who had nothing but pure love for her caused many pangs that balmy night on the West Coast (Where I'm from ). I began watching the show but the couple that intrigued me the most was Michael and Maria. Their makeout scenes in my opinion put Porn to shame and all they did was grope and kiss! Anyway, I digress. I loved the angst of their relationship. It was entertaining and their chemistry was unmatched.
As the years went by I never dappled in Roswell Fanfiction writing. Looking back now I deeply regret that. I wish I could've been live and active in the Roswell forum to see live updates by legends like DocPaul, the late Becky, April (who still does I think?), Kindered Kandies, KinkyKandies, VAlleyGirl, Belit, Shelbcat, and so many others- truly so many.
But I am here now. And I can only do what I can do now, and that's to share my fics which takes a great amount of bravery on my part and also dedication. I want to make sure I post a chapter weekly- it will be hard sometimes but I am going to do my best.
Fanfiction
A Detour From Vegas
http://www.roswellfanatics.net/viewtopi ... 4&t=156311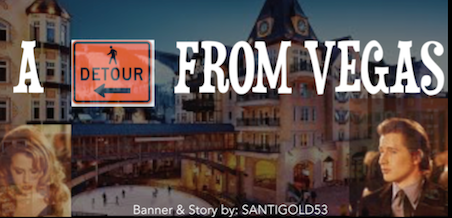 What if after the dismissive argument Michael had with Maria at the Gambling Table in Vegas leads to a different conclusion? Ship: CC But Predominantly Candy with some light Dreamer. Disclaimer: The characters don't belong to me. They belong to Metz, Katims and the WB/UPN. Got it? Warning: Though Rating is a T, please note there is profane language.
When the Fog Clears
http://www.roswellfanatics.net/viewtopi ... 4&t=179558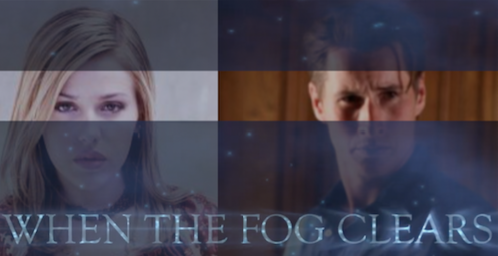 If I had a child this would be my first born. I was in a dark place and took to writing. Also the way Season 3 treated Michael and Maria just didn't sit with me. This is my attempt to recitfy the Candy story line of our most passionate and volatile couple. When the Fog Clears will be posted starting May 1st, 2020 and I can't wait! I took a risk and dabbled in iMovie to make a trailer. Hey I'm just as bored as you all stuck inside all day. Had to do something and boredome is a creator's gift right?

Here's the Link to the trailer of the Fic. I can't wait for May 1st and hope you enjoy the trailer!
https://www.youtube.com/watch?v=UdMrskMSDcs&t=