Moderators: Anniepoo98, ISLANDGIRL5, Forum Moderators
---
Addicted Roswellian
Posts: 382
Joined: Fri Nov 26, 2004 6:19 pm
Location: Michigan Baby Yeah!!!(USA)
Thanks so much
Fehrbaby



By French Dreamer

"Evans, take it from someone who has seen way too many telegrams go out to newly widowed wives. In the long run it's best to travel as light as you can, if you know what I mean."

Jim Valenti



Coming Soon!
---
Enthusiastic Roswellian
Posts: 39
Joined: Sat Dec 17, 2005 11:22 am
Location: trapped in a room with Emile Hirsch
haha I remember that scene!I was laughing so hard when it was Max and then Michael just appeared sucking on a lollipop, it was cute.
-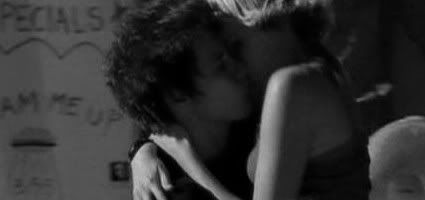 Michael to Maria--
I try my best but I don't suceed
I need to be loved but I fall on my knees
You keep me sane in the craziest moments
Your warmth your beauty will always hold my heart the closest....
---
Addicted Roswellian
Posts: 382
Joined: Fri Nov 26, 2004 6:19 pm
Location: Michigan Baby Yeah!!!(USA)

That's right I remember that

Wasn't that the eppie when Michael told
Max to think of mud when Liz comes around

Last edited by
Roslover39
on Thu Jul 20, 2006 4:44 pm, edited 1 time in total.
By French Dreamer

"Evans, take it from someone who has seen way too many telegrams go out to newly widowed wives. In the long run it's best to travel as light as you can, if you know what I mean."

Jim Valenti



Coming Soon!
---
---
Addicted Roswellian
Posts: 183
Joined: Sat Aug 20, 2005 7:40 am
Location: up in the mountains in switzerland
Contact:
Hey, it's Michael

Just give him to me



big prince Leo Alsandair Aidyn Galahad Colin 12.08.2007
little prince Robin Faramir Gawain Diarmad Finlay 18.05.2009
little princess Eowyn Morgaine Nevialani Caitlin Valerie 15.05.2012
---
Obsessed Roswellian
Posts: 567
Joined: Tue Nov 01, 2005 1:20 pm
Location: Dimaras Rock, Antar
Contact:
Hell, I'll take Michael any way I can get him
.....and you were expecting anything different from me...lol


Out of the Box

---
Enthusiastic Roswellian
Posts: 21
Joined: Wed Jan 10, 2007 8:15 am
Location: Hiding in Alex's shower nozzle
I love him warm and caring!

---
Oh god I love him everyway except with someone not Maria!

---
Ohhh boy I think I just found April's new favorite thread


Wait till she finds this one!

---
Enthusiastic Roswellian
Posts: 6
Joined: Mon Apr 12, 2010 10:53 pm
Location: Colorado, USA
I always loved how Michael was so mixed up. You never could say for absolutely sure just how he was gonna react. I wouldn't have had him be so aggressive in certain situations cause it just made him look stupid!

But otherwise, Michael is fine the way he is. Man do I wish I had been Maria in
River Dog
when he kissed her to 'calm her down'!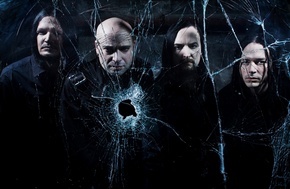 Still, we ravage the world that we love/ And the millions cry out to be saved
Our endless maniacal appetite/ Left us with another way to die
It's just another way to die/ Can we repent in time?
--Another Way To Die by Disturbed
---