<center>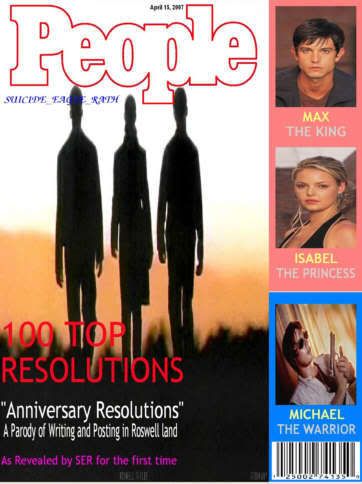 </center>
Title:
Anniversary Resolutions: A Parody of Writing and Posting in Roswell Land
Author:
suicide_eagle_rath
Rating:
Mature (some language)
Pairing:
CC
Disclaimer:
The characters belong to Melinda Metz, Jason Katims, WB and UPN. They are not mine and no infringement intended.
Summary:
Lessons learned over the year: OR if you have ever done one of these you should be whipped with a wet noodle and be required to write on the blackboard 1000 I will never do this again. So be honest does any of these sound familiar?
Author's note:
If you have no sense of humor
DO NOT READ
Challenge
This selection is based on
Roswell Heaven Anniversary challenge