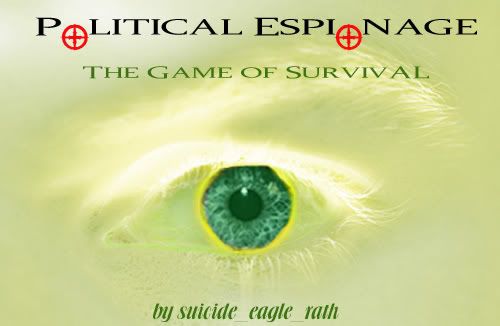 Title:
Political Espionage: The Game of Survival
Author:
suicide_eagle_rath
Rating:
Mature
Pairings:
AU
Disclaimer:
The characters belong to Melinda Metz, Jason Katims, WB and UPN. They are not mine and no infringement intended.
Summary:
Political espionage that lead up to the fall of Antar come to life during Tess's return.
Please Note:
Tess does return to Antar and the birth of the child happens after the death of Max.
Collection:
Part of the collection of Fall of Antar: short one part stories concerning the fall of Antar and what happened. Others in this collection are:
Captives of Ki'var
Failed Tears of the Dragons
Heretic's Dagger: The Death of a King
Incomplete Dawn of Awakening
Lament for Antar
Political Espionage: The Game of Survival
Rage Against the Dying of the Night
So Passes the Glory of Antar
The Fall of the Dance
Tisiphone
The First Prayer of the Mortals
Zan's Adoration of the Warrior