Winner - Round 8
Winner - Round 7
Title:
Confessions of a Bachelorette
Author:
Tanya
Category:
AU M/L - Liz's POV
Rating:
ADULT
Disclaimer:
I do not own rights to Roswell or it's characters. I will use them, abuse them and put them back happy.
Summary:
Liz Parker is engaged to be married but what happens when she finds the man of her dreams and she has to tell him her secret?
Authors Note:
I had to rewrite this story a few days ago and so this is the end result. I have to give a really BIG thank you to
Ellie (earth2mama)
who yelled at me to not delete the story from my hard drive until I tried to rewrite it. I will also say big thanks to
Sarah Marie (aka LittleHottie510, my *twin*)
cause I just love you and you give me the confidence I didn't think I had and
Tiffany (sweetbrowneyes)
my brainstormer (you help me more than you'll ever know). And last but not least
Sarah (wearydreams2003)
because without her this story wouldn't have been posted for quite some time but damn that peer pressure! One final thank you to
Zendorox
for taking the time to read BOTH versions of the story so I could avoid any complications!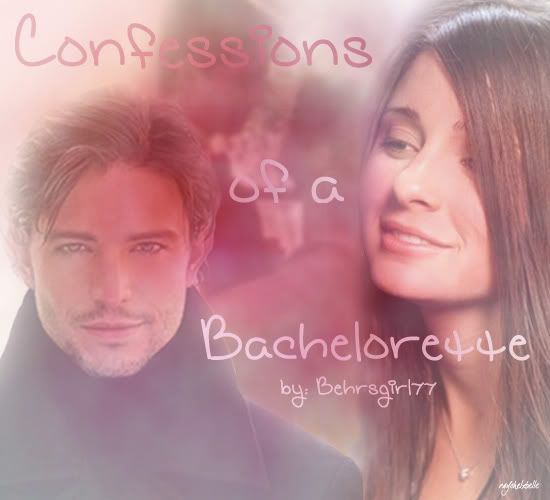 Banner:
By Ann (aka: babylisou /aka: faithlee)
Thanks sweetie you worked hard on this one having to change it for me!
Prologue
"What the hell?!" He turns his head and looks at me confused. I can completely understand why too. I've been lying to him and now that I find my conscious he doesn't believe me. I can't believe I put myself in this situation.
"Was it just a joke to you?!" I could see the pain and anger etched across his beautiful features. His voice is strained like he's fighting for control.
"What? No! It wasn't, I didn't set out for it to happen but it did and I don't regret a single part of it." I am in tears at this point. I am trying to make him see that what I'm telling him is the truth and that despite everything I'm not sorry that I met him or what happened between us this week.
"You lied to me! You fed me all this bullshit and I just ate it up! How fucking stupid could I be?" He gets up from the bed and begins pacing in front of me. I knew this day would come. It had to. I couldn't continue to lie to him. I made a commitment and I should have never allowed it to get this far.
"I'm sorry." I say in a strangled cry, but it doesn't affect him at all.
"Sorry? That's really rich! Why would you do that to me after everything that we shared this week?" He stopped in front of me and I didn't want to look up into his eyes, I didn't want to see his disappointment.
It's weird I only met him a week ago and he has impacted my life so much already. How is it possible? I still can't quite wrap my mind around it.
"I didn't plan on meeting you or feeling all the things I feel for you. I should have told you from the beginning but I couldn't stop myself." I told him honestly.
"You couldn't stop yourself? So you used me? Is that it? Did I get it right? You wanted someone to fuck you and you got it, did I sum that up enough?!" He said with sarcasm dripping from his voice.
"No! That's not what it was about for me. What we shared was special and…"
"A fucking lie! You know what? I don't care. Get the fuck out!" His voice is filled with his pain and rage.
"What?!" I don't believe it. I mean I knew he would be upset but he's not even going to listen to what I have to say?
"Just let me explain and you'll understand." I plead with him. The sobs begin to escape uncontrollably and the tears continue to cascade down my cheeks.
"No! I don't care about your explanations! You got what you set out to get now you can go, get married and live a happy fucking life!" He turned and walked out the room, leaving me clutching the sheets trying to control the sobs that have taken over my body.
"Please, I don't want to lose you." I follow him out the room and with his back still facing me he says,
"You already did. Now I'm asking you one last time, get the fuck out of my house." He says firmly leaving no room for arguments. He continues down the hall heading downstairs. I turn and walk back to his bedroom and get dressed, gather all my belongings and make my way downstairs.
He's seated on the couch and I want to say something to him, but what can I say? I feel terrible right now. I knew he would feel betrayed but I thought he would at least want to hear me out, but I guess I was wrong. Really wrong and I don't know how to fix it.
"I…know you don't believe me but I will miss you and I do love you." His eyes are downcast until I speak, and when he lifts his amber eyes to meet mine I see the tears he is trying to hold back swimming in them before he drops his head again.
"Goodbye." I say taking in a ragged breath walking out of his house and his life.
I get in my car and try to figure out how something so great turned out so bad. I guess I should explain but the only way to do that is to go back one week. That's where this story really begins.
TBC…