<center>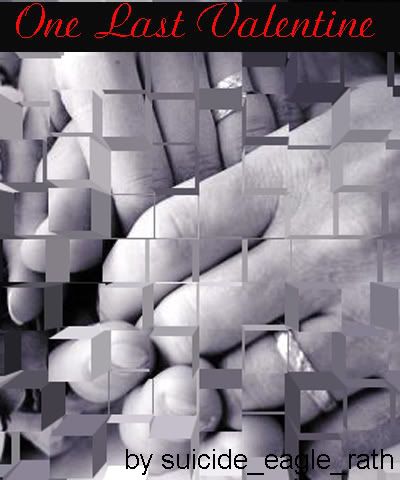 </center>
Title:
One Last Valentine
Author:
suicide_eagle_rath
Rating:
AU UC POV .... Teen rating
Disclaimer:
The characters belong to Melinda Metz, Jason Katims, WB and UPN. They are not mine and no infringement intended.
Summary:
. The last love letter written from Tess to Alex on their wedding 65th anniversary. The letter is discovered by their son, Paul and read by him to his wife Sarah.
Warning:
…. a sappy gooey heart wrenching love letter…..
Contest:
This was done originally for the contest at Majik's World of Fan Fic called
New Year, New Challenge! Romancing Fifthwheel