<center>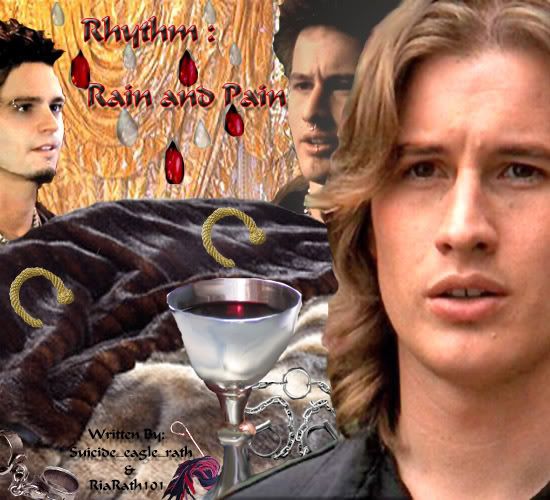 </center>
Title:
Rhythm: Rain and Pain
Co-authors:
suicide_eagle_rath and RiaRath101
Rating:
Adult
Pairings:
UC
Disclaimer:
The characters belong to Melinda Metz, Jason Katims, WB and UPN. They are not mine and no infringement intended.
Summary:
On Antar Zan committed a horrendous act against Rath, an act that was buried deep into Rath's subconscious. Now in their new bodies both the Dupe Rath and Michael begin to remember this act, thrusting them to act of revenge and to take their anger out on the essence of Zan in this world.
Please note:
The wonderful banner is done by RiaRath101
This piece is betaed by Roslover 39 .. thank you for all you hard work.
WARING:
DO NOT READ IF UNDER 18….
EXPLICIT SEXUAL SCENES…..MALE SLASH AND RAPE SCENE