H

ello, since I have a few completed fics and 1 in progress... waa laa here is my authors page... hope you find something you would like to read.





Sincerely,
Frances
_________________________
Nominated for Best Candy Round 11. THANK YOU!


Winner Round 11 - Best Candy *** Thank you so much !!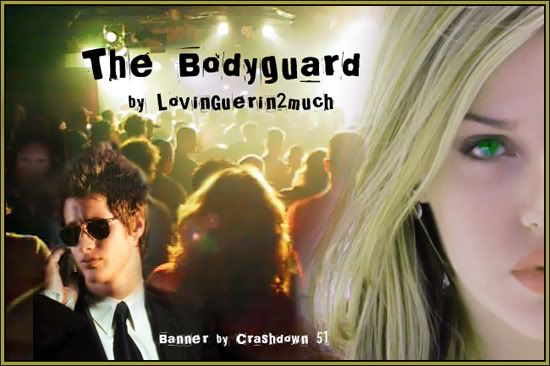 Beautiful banner courtesy of the talented Crashdown_51
Title:
The Bodyguard
Rating:
Mature
Couplings:
M/M, A/I- AU
Summary:
How should you feel, when you're on top of the world and all your dreams have come true? Uncontrollable fear...at least for singer, Maria Deluca, that is.
Driven to use private protection, she finds out she hired more than what she bargained for. A dangerous man who brought upon her an even greater danger....love.
Status:
Complete
_________________________________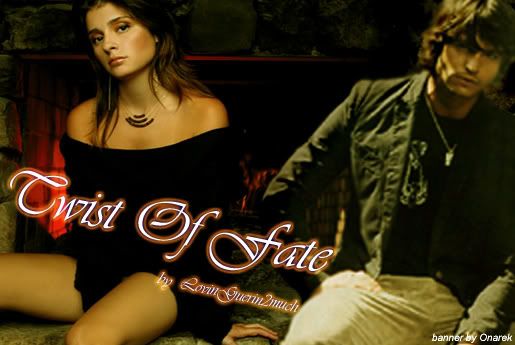 Beautiful banner courtsey of the talented Onarek
Title:
Twist Of Fate
Rating:
Mature
Couplings:
M/L, I/A, M/M, A/U- ALIENS
Summary:
Max Evans is a orphan that was not adopted by the Evans. Liz Parker is the daughter of a VERY rich and powerful business man (Jeff Parker)This fic is going to be about finding what you never knew you wanted, and how a simple event can change your life.
Status:
Complete
_____________________________
Thanks to Behrsgirl77 for the lovely banner.
Title:
In Her Eyes
Disclaimer:
Dont own anything...just borrowing the characters that I love. Also I do not not own the rights to or lyrics of the Martina Mcbride song "In my Daughters Eyes" also just borrowing.
Coupling:
M/M
Rating:
Teen I guess?
Summary:
This is a one parter from Michaels POV, something that just came to me...
warning its sad
so if I were to give a really summary, It would kinda ruin the whole effect I was going for...
Status:
Complete
______________________________

Thanks for the beautiful banner go to Behrsgirl77.

Title:
Borrowed TIme
Author:
LovinGuerin2Much aka Frances
Rating:
Teen
Disclaimer:
This is not a happy fic, it's something that I just felt like writing, Its also just a one parter. Deals with death. Just wanted to give you a warning. Hope you read it anyways.
Summary:
Everything seems to be going wonderfully for the new Mrs. Evans, what happens when a simple telephone calls rocks her life and those of the people she loves.
Status:
Complete
____________________________
Status:
Dead & Buried (For now) Sadly I lost my mojo for this one... I am not giving up on it but I cant write for it now, all that comes out is..not good to say the least. I am sorry for those of you who were reading it.

I hope to finish this one day if only for myself.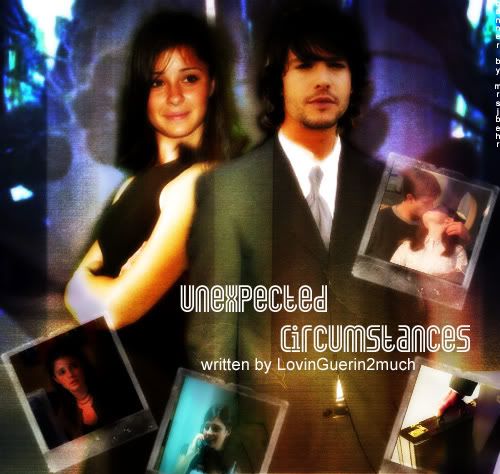 Beautiful banner courtsey of the talented mrsjbehr
Title:
Unexpected Circumstances
Couplings:
Max/Liz ( No Aliens/AU )
Summary:
Max Evans a 25 year old very successful business man who is running his fathers multi-million dollar business after he retired.
Liz Evans a 23 year old workaholic with no time for fun, she has a goal and she will be damned if she doesn't reach it.
What happens when Max is faced with an ultimatum that he cant seem to find a way out of... A ultimadum that will change his life and in the process give him something he never expected.
_______________________
Status:
Dead & Buried (for now)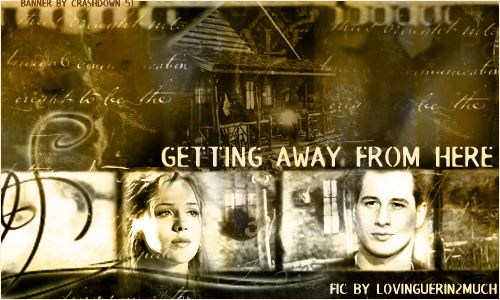 Thanks for the amazing banner to Crashdown_51
Title:
Getting Away From Here
Couplings:
Maria/Michael, CC/AU no aliens.
Status:
Dead and Buried
Rating:
Mature will warn when and if it becomes Adult.
Summary:
Maria Deluca is tired... she works constantly, she got dumped by her high school sweetheart and 2 years later she is still single.
Until one day everything changes... Maria is forced to stand up for herself and suddenly finds herself with very unexpected free time... she decides that she needs to get away from here...even if its just for a little while.
What happens when she meets a special someone that makes her feel alive for the first time in a long time..